Animals will be steady presence at Hoag Library on many Tuesdays this summer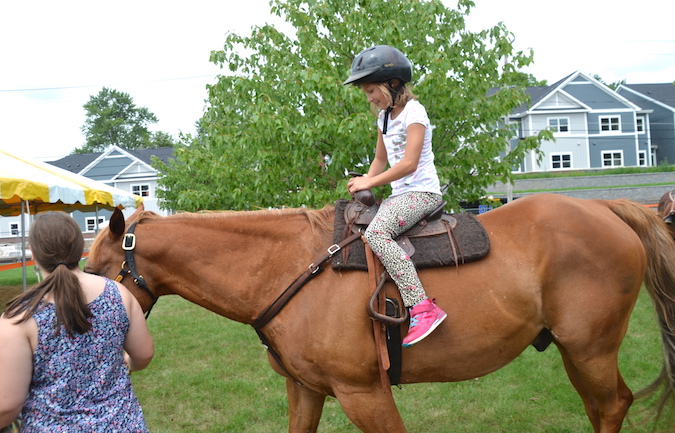 Photos by Tom Rivers
ALBION – Serenity Acres brought horses, goats, a donkey and a dog to Hoag Library today as part of the "Tails and Tales" summer reading program.
The top photo shows River Marat, 10, riding the horse owned by Dona Scharping of Serenity Acres.
Hoag will have animals visiting the library outside on many upcoming Tuesdays, including calves at 11 a.m. on July 20 from Poverty Hill Farms in Albion, birds at 11 a.m. on July 27 from the Braddock Bay Raptors, and 4-H Small Animal Friends at 11 a.m. on Aug. 3.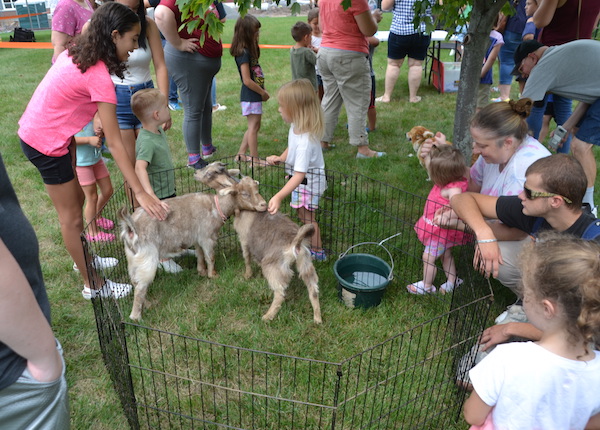 These kids check out the goats visiting today.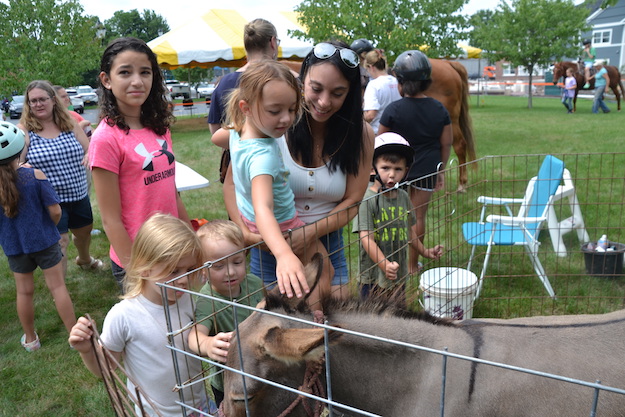 Tanya Bjornstad and her daughter Alice get a close look at the donkey.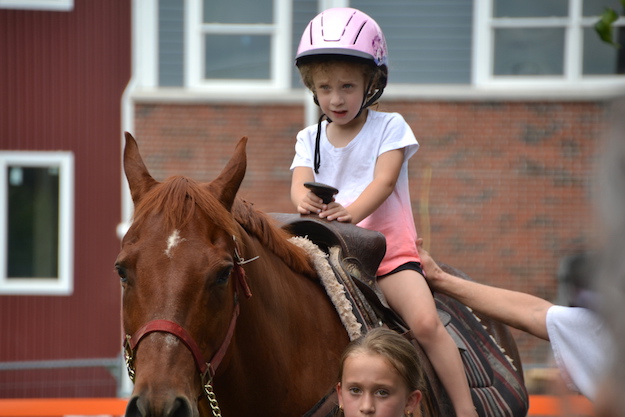 Jenna Uderitz, 5, of Albion gets a ride on one of the horses.