Animals move in for a busy week at the fair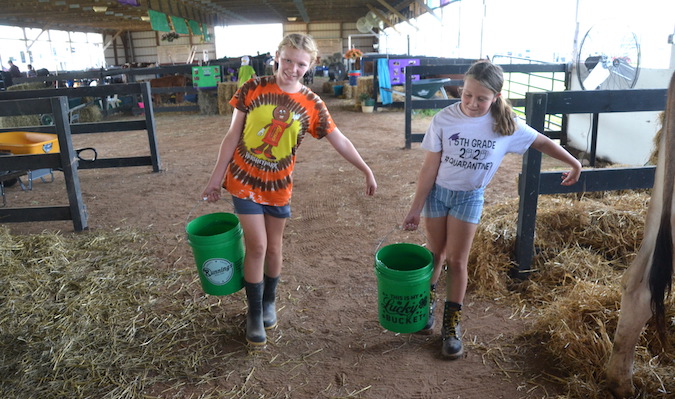 Photos by Tom Rivers
KNOWLESVILLE – Kaitlin Bennett (left), 12, of Barre and Anna Grillo, 12, of Albion bring buckets of water to their animals at the Orleans County 4-H Fairgrounds this afternoon. Today was moving in day for most for the animals.
Kaitlin will be showing two dairy animals and Anna will be in the show ring with a dairy and beef cow during the busy week.
Monday is opening day for the Orleans County 4-H Fair. Admission for the fair is $3 for adults and $2 for kids, with a $5 pass available for the week. There isn't a parking charge.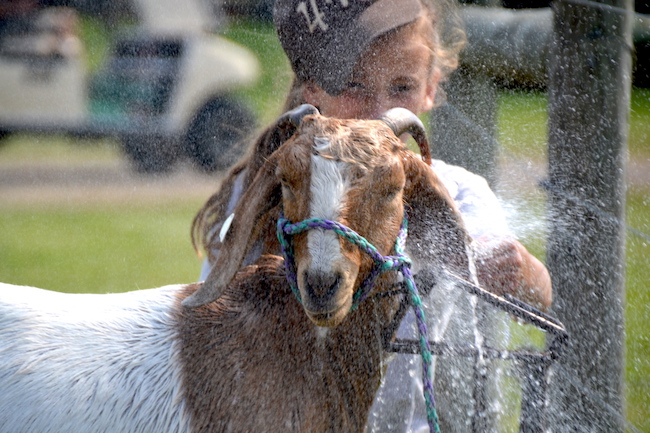 Adele Mathes, 10, of Barre gives one of her goats a rinse after Adele brought a menagerie of animals for the fair, including sheep, rabbits and goats.
She is excited for her first year showing animals as a 4-Her at the fair. Last year she would have made her debut, bought the fair was cancelled due to Covid-19 concerns and restrictions.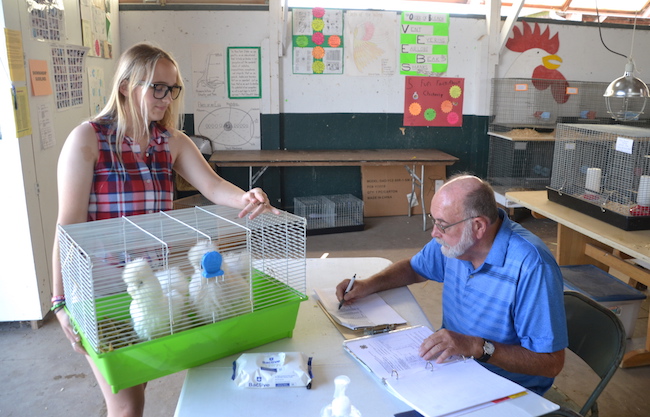 Rebecca Scharping, 14, of Clarendon checks in two white silky chickens. Bill Gerling is the co-superintendent of the barn. There are about 90 rabbits/cavies and 80 of the chickens, guinea hens and waterfowl registered.
Rebecca has five chickens in the fair. She is glad to be back and is looking forward to "hanging out with friends."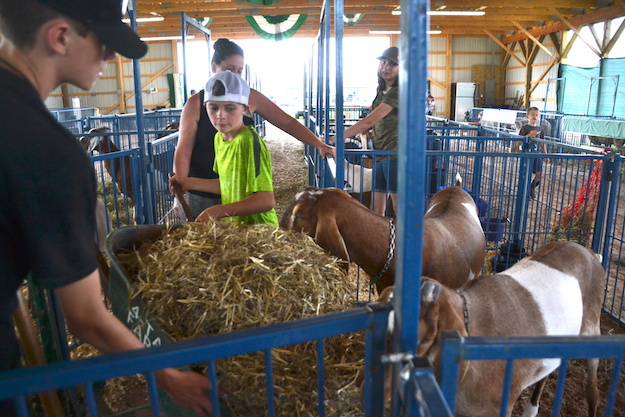 Joey Forte, 11, of Hamlin brings a wheelbarrow of straw bedding for his goats. His brother Jacob, 14, is at left and their mother Colleen is in back. The brothers also will be showing beef cows.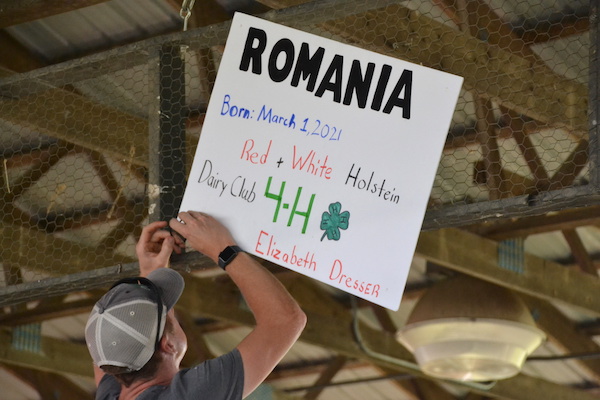 Adam Dresser of Medina fastens a sign up high for Romania, a Holstein calf that will be shown during the fair by his daughter Elizabeth. Adam also showed animals at the fair when he was a kid.