Animals, big and small, celebrated by Medina FFA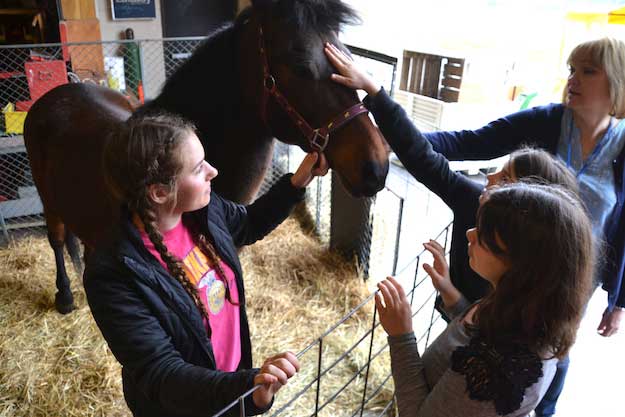 Photos by Tom Rivers
MEDINA – Cora Payne introduces a group to a Morgan horse named "D.C." during today's Animal Appreciation Day.
The Medina FFA puts on the event each year. The day started with 42 animals, but another was added when a chick hatched in the morning.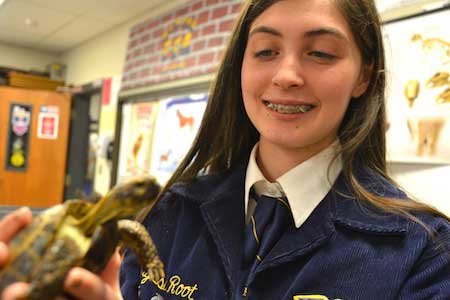 FFA member Alyssa Root holds a tortoise.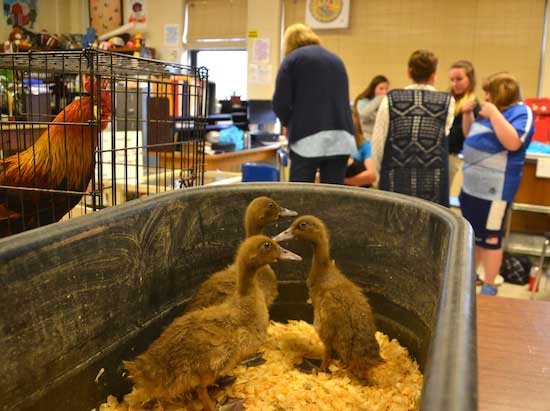 These ducks were among the menagerie of creatures that were featured on Animal Appreciation Day.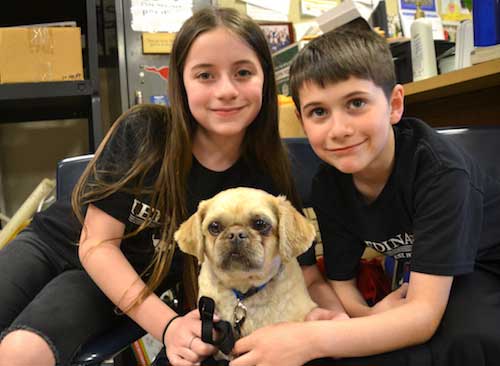 Kennedy and Mason Eick brought in their dog "Buddy," a Shih Tzu. The two kids are the children of Todd Eick, the FFA advisor.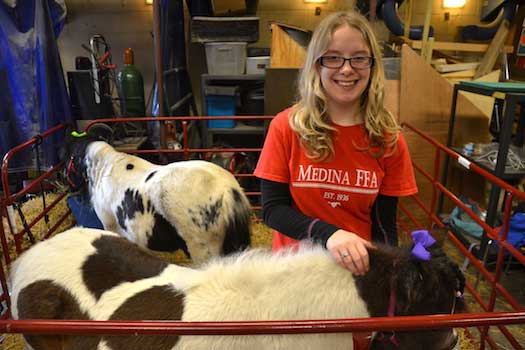 Hannah Dhow, an FFA member, shows these U.K. Shetland ponies.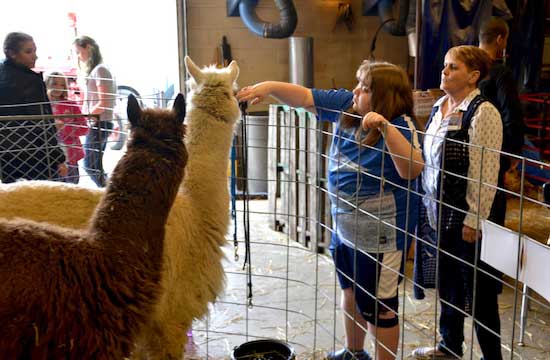 Madison Bielak meets the llamas.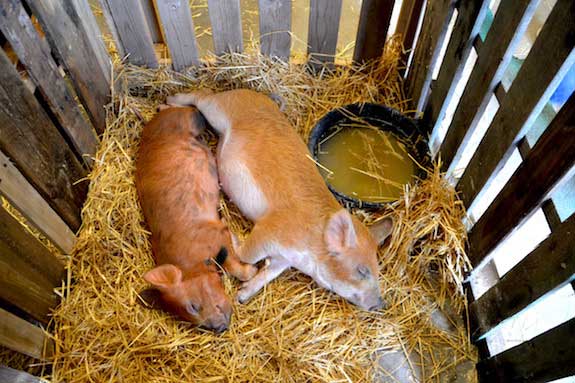 These pigs took a break from meeting so many students.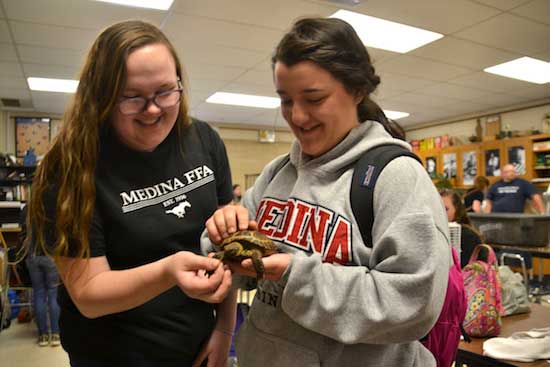 The tortoise was a popular stop. The turtle is pictured with Kala Schrader, left, and Alissa Blount.