Animal Appreciation Day returns to Medina HS to students' delight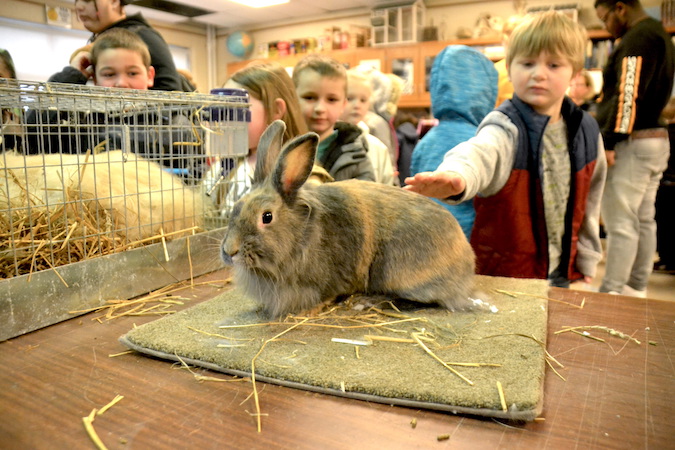 Photos by Tom Rivers
MEDINA – Maverick Durrant, a first-grader at Medina, pets a rabbit at the high school as part of the Medina FFA Animal Appreciation Day celebration.
More than 20 species of animals are featured for students to visit. A steady stream of kids in grades Pre-K to 12 stopped by to see the animals.
The event is popular but wasn't able to happen in 2020 or 2021 due to Covid-19.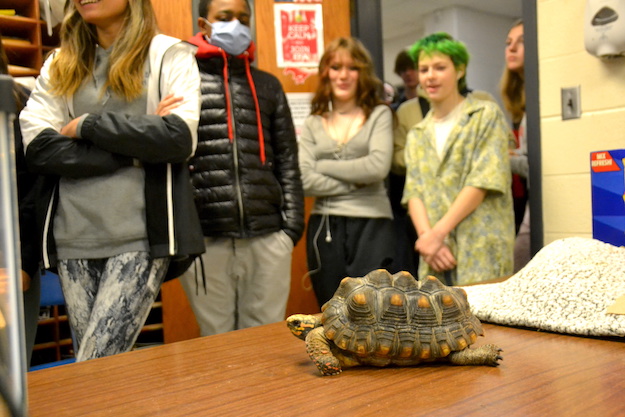 A tortoise named Herman is on the move. The turtle is owned by Austin Seefeldt, a freshman. Austin said the tortoise is a "mover" that doesn't like to sit still.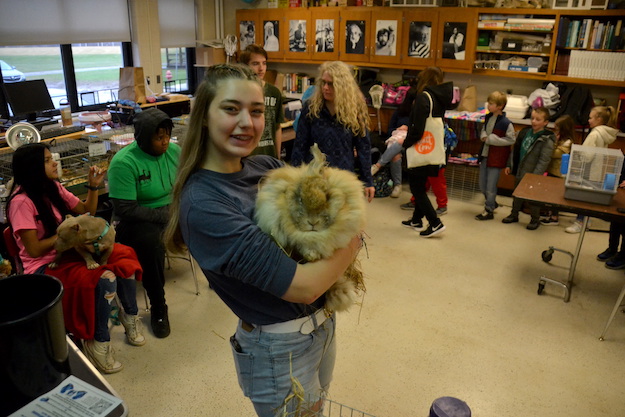 Danielle Schmidt holds an angora rabbit named Sarah. The rabbit stunned many of the students with its size, but FFA advisor Todd Eick said the rabbit really isn't that large.
"It's more fluff than anything," he said.
The FFA has three rabbits and they are named "Sarah," "Jessica," and "Parker."
FFA students Danielle Schmidt and Lily Carpenter took the lead in organizing the Animal Appreciation Day.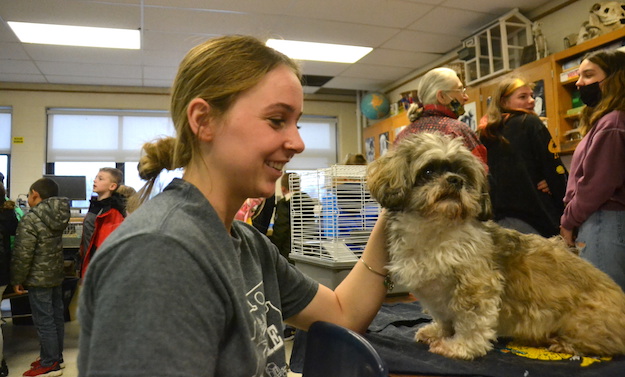 Lily Carpenter brought in her dog Biscuit, a 10-year-old Shih Tzu. "He loves the attention," Lily said.
She also brought a hamster in for students to see. She named the hamster "Irwin" in honor of Steve Irwin, the famed crocodile hunter.
Lily said the FFA officers wanted to bring back the day with animals.
"The kids really love it," she said. "It's so cute to see how excited they get."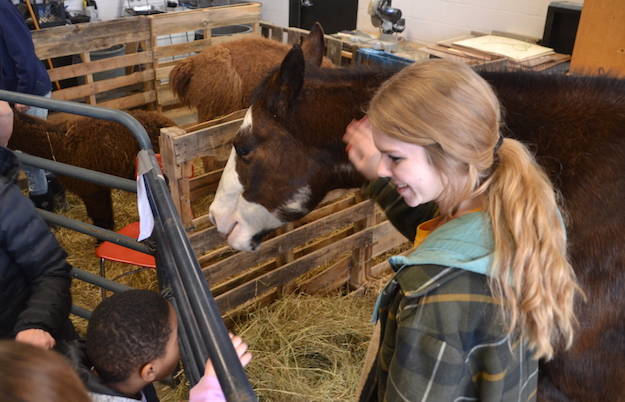 Regan Timmer, a senior, shows her painted horse Kodak to some of the kids. This was Kodak's debut at the school.
"It's something cool the kids don't get to see all the time," she said about her horse.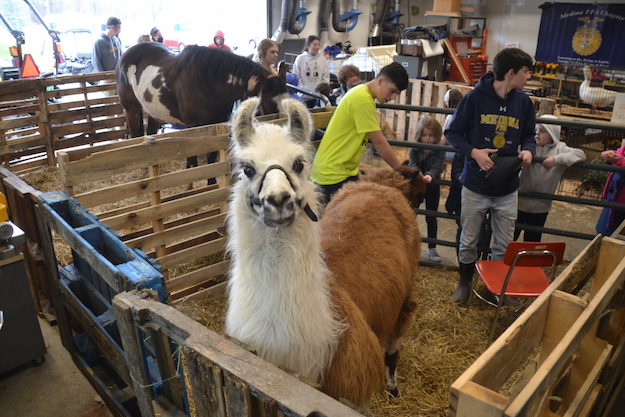 The llamas were a popular spot. Mason Eick and Brody Christiaansen tended to the creatures in their pen.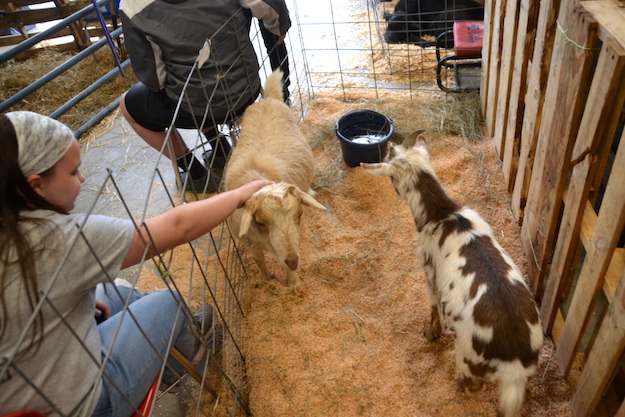 Katlyn Koch, a freshman, introduced students to the goats.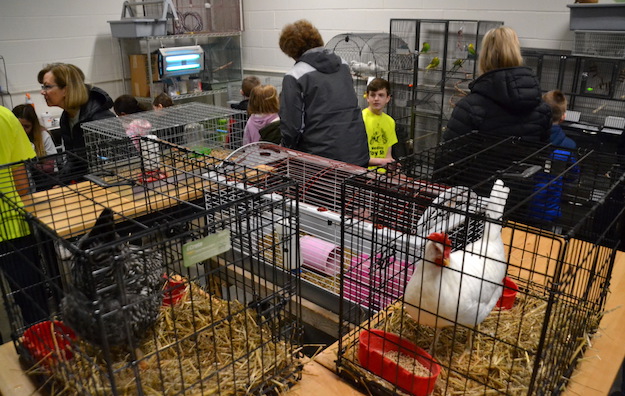 These chickens added to the menagerie at the high school today.