Anglers like smaller crowds, big fish at Johnson Creek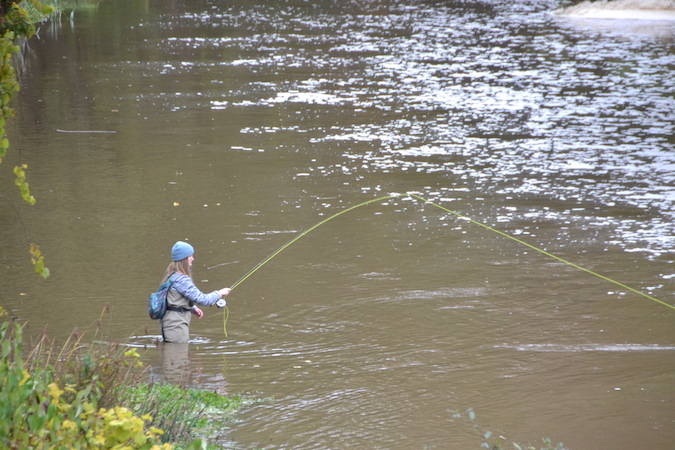 Photos by Tom Rivers
LYNDONVILLE – Isabelle Busch from near Jamestown casts while standing in Johnson Creek in Lyndonville today. She is just north of Main Street.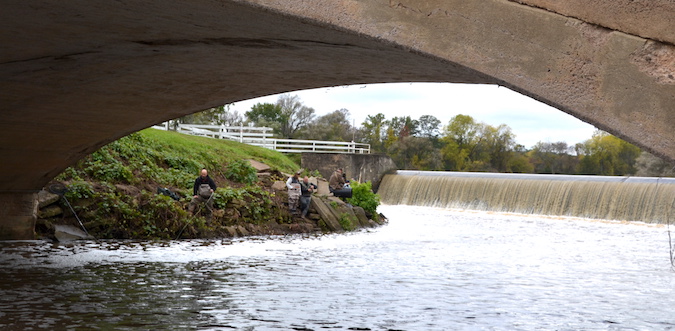 Several anglers were near the dam, and many Chinook salmon could be seen jumping out of the water. Johnson Creek itself had a chocolate color due to the recent heavy rain.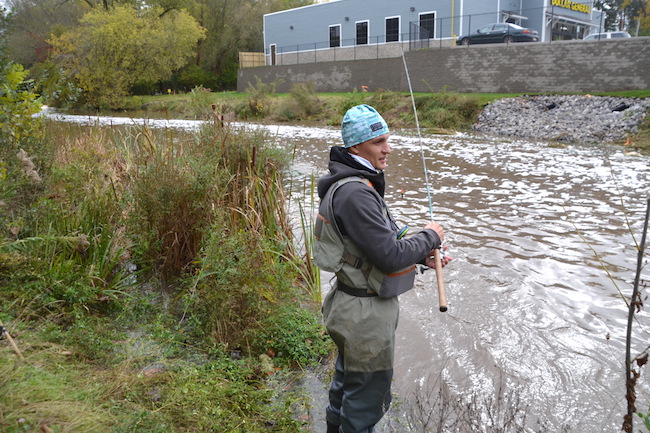 Nicholas Pannes of Jamestown tries to catch one of the big salmon. He had several on the line but they shook loose.
Pannes likes the smaller number of people on Johnson Creek, compared to the Oak Orchard River.
"We wanted to get away from the crowds and there are quite a few fish right here," he said.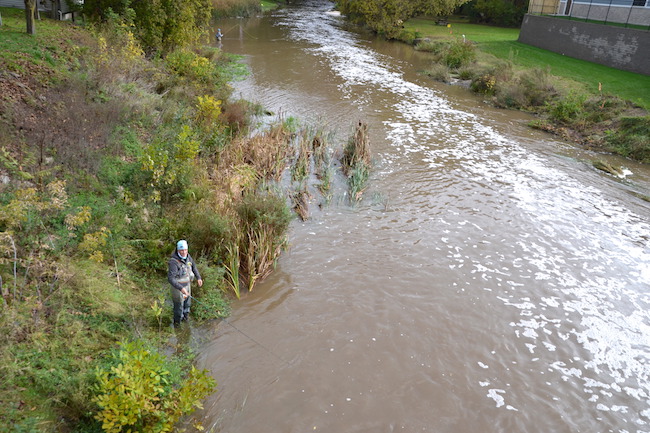 Nicholas Pannes and Isabelle Busch fish near each other in Johnson Creek. They made a three-hour drive to try to catch salmon during the annual fish spawning run, when the big fish migrate up the tributaries.