Amphitheater takes shape at Bullard Park in Albion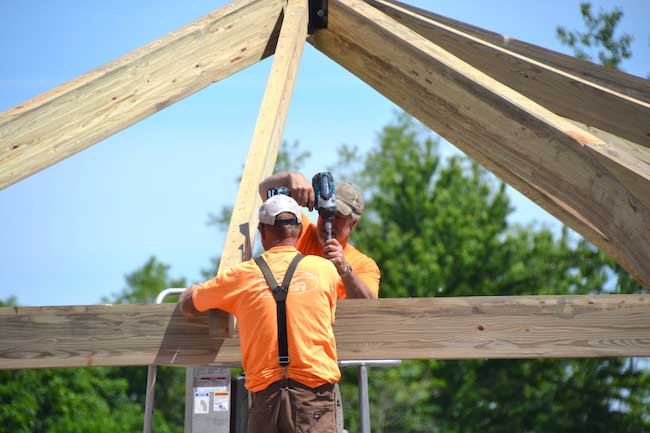 Photos by Tom Rivers
ALBION – A new amphitheater is going up at Bullard Park in Albion. Workers for Titan Construction in Gasport are shown today, building the structure that will be used for concerts and other events in the future.
The amphitheater is part of $800,000 in improvements at the park, including a splash pad, new bathrooms and pavilion.
The village in December 2016 was awarded a $499,605 state grant for Bullard projects. The village also received $97,500 from the county and $45,000 from the town of Albion, money that was through a revolving-loan fund that needed to be spent for handicapped accessibility at the park. Those funds will be used for sidewalks to the amphitheater and splash pad, to make them accessible to people in a wheelchair.
The Albion DPW is providing $166,370 of in kind services as part of Albion's local share for the state grant. The DPW took down a pavilion and storage building last fall to make way for the new utility building. The DPW also ran a new sewer line across Route 31 near the Bullard entrance. That sewer line will service the park.