Amphitheater rocked in debut event at Bullard Park in Albion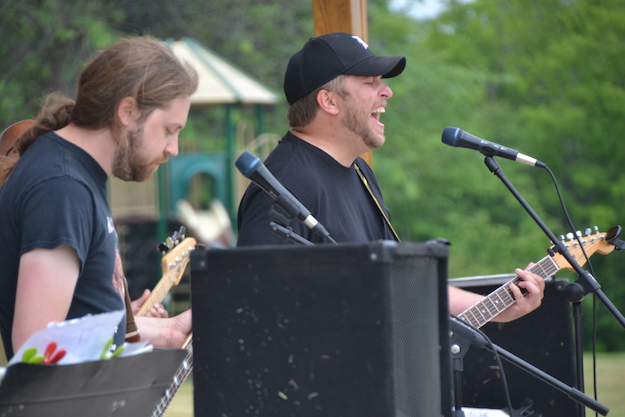 Photos by Tom Rivers
ALBION – Dylan DeSmit, left, and Zack Burgess perform with the band Zero during an open mic night on Saturday. This was the first performance at the amphitheater. Burgess is singing "Fortunate Son" by Creedence Clearwater Revival.
DeSmit, Burgess and other local musicians raised money for a grant writer and some of the costs of the Bullard Park upgrades through a "Rock the Park" musical festival. A scaled-down festival is planned for Aug. 28 from 11 a.m. to 4 p.m. at Bullard.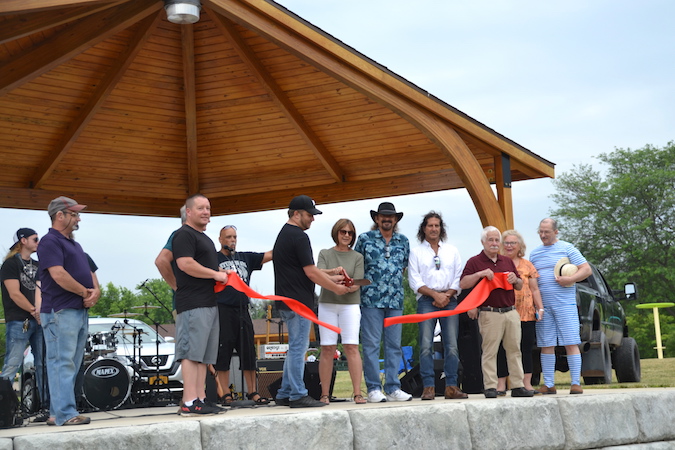 Members of the Rebuild Bullard Park Committee, Albion Village Board members and other park supporters celebrated the opening of the amphitheater on Saturday. Pictured from left in front include Jack Burris, Chris Barry, Zack Burgess, Mayor Eileen Banker with scissors, Bernie Baldwin, John Grillo, Stan Farone, Kim Remley and Gary Katsanis.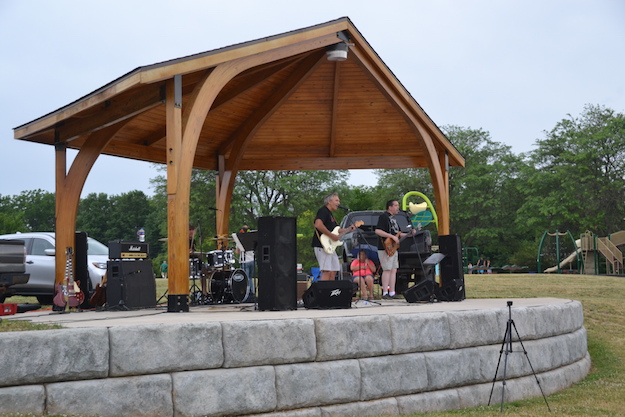 Bill Pileggi and the band Triple Play perform "Pretty Woman" during the open mic night.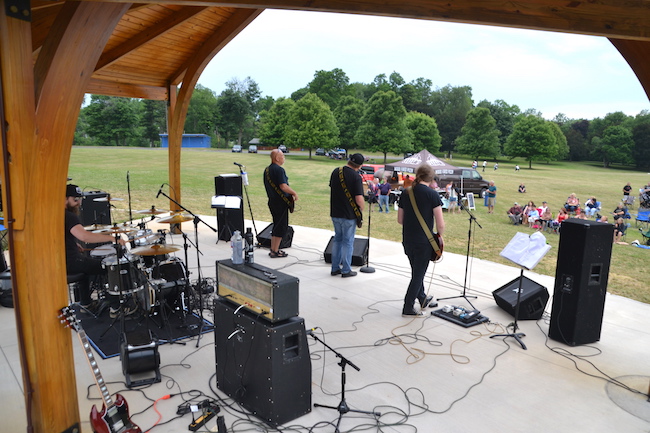 The band Zero led off the open mic night. People can watch concerts in the outfield of a softball field north of the amphitheater. Dubby's Wood Fired Pizza attended the kick off event on Saturday evening. The Zero band members include Chad DeSmit on drums, and from left: Mike Warren, Zack Burgess and Dylan DeSmit.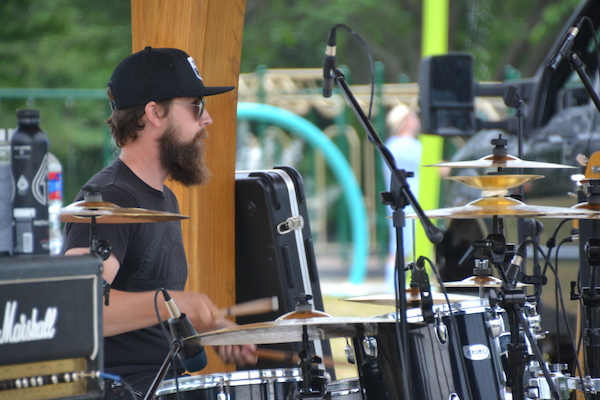 Chad DeSmit plays the drums for Zero. The amphitheater is next to the playground and spray park at Bullard.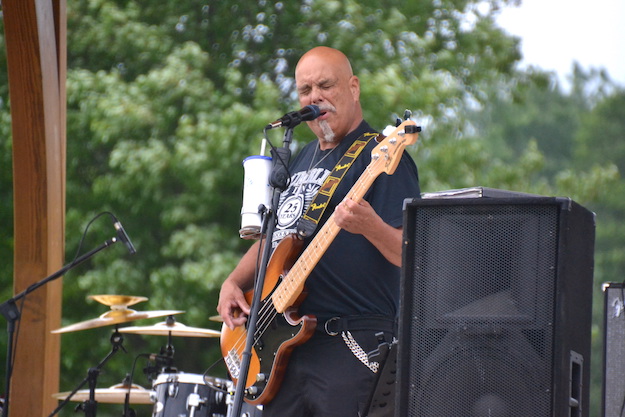 Mike Warren, guitarist and singer for Zero, sings "TNT" by AC/DC during the open mic night. Warren performed for years in the fundraisers to help upgrade the park. He is thrilled musicians have a dedicated place to perform in the community. He said music "is a melting pot" that brings together people from all backgrounds.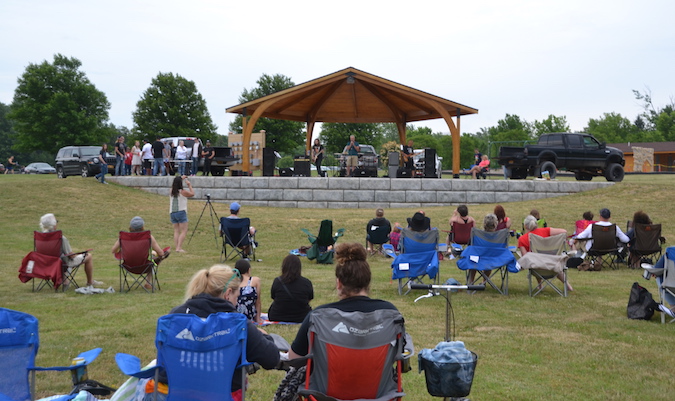 Ron Albertson sings "One Way Out" by the Allman Brothers. He dedicated the song to the late Kathy LaLonde, who helped push for the park improvements more than a decade ago.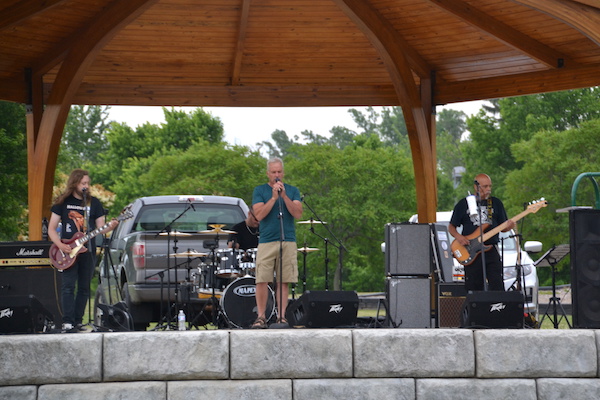 Ron Alberton, a member of the ReBuild Bullard Committee, also helped organize the Rock the Park festivals. In addition to "One Way Out," he sang "Simple Man" by Lynyrd Skynyrd and "There Goes Another Love Song" by The Outlaws.