Amphicar proves a spectacle at the Oak Orchard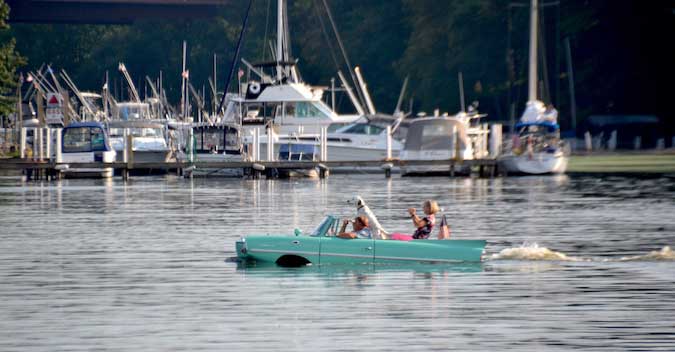 Photos by Tom Rivers
POINT BREEZE – John Brown of Batavia brought his 1964 Amphicar to Point Breeze today. Here he is in the Oak Orchard River giving his friends, Bill and Joanne Hayes, a ride along with Brown's dog, Reagan, an English Setter.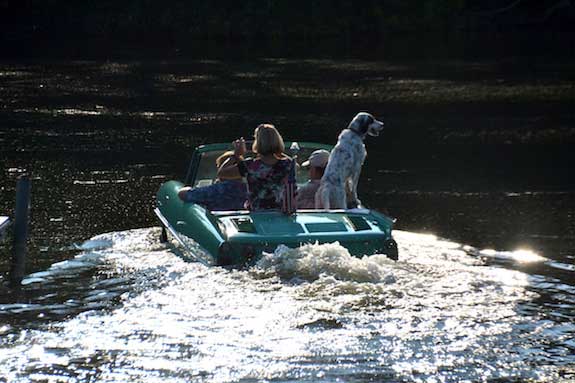 Brown drove the car right into the river at the boat launch near the Black North Inn.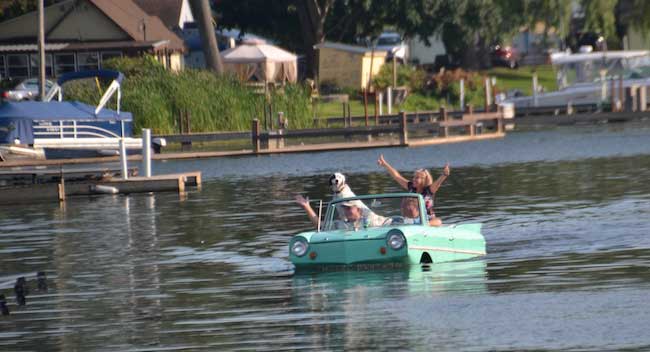 Bill and Joanne Hayes wave to friends and other onlookers who watched the spectacle of a car functioning as a boat in the water.
Several people came out of the Black North Inn to take pictures of the Amphicar.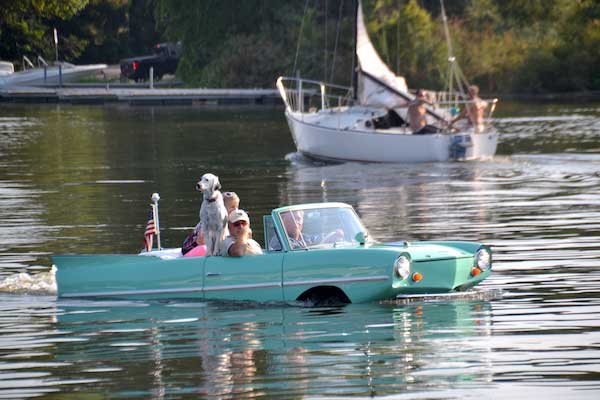 Brown estimated there are only about 150 of the amphibian cars still around with the dual ability to function as cars and boats.
There were 3,878 Amphicars built in Germany from 1961 to 1968 with about 3,000 imported into the United States.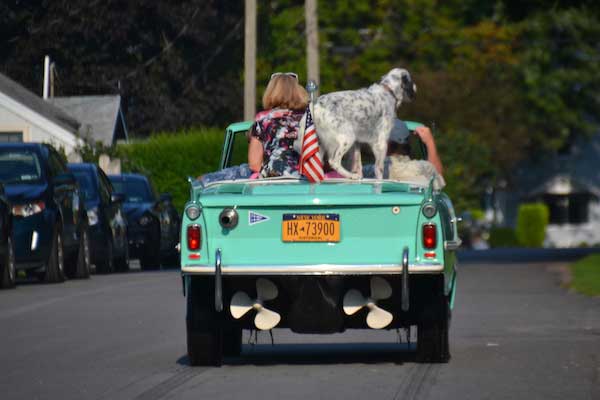 The Amphicar drove up the boat launch and was back on the road. It has twin propellers mounted under the rear bumper.