American Legion unveils memorial bench in honor of Jason Johnston
Albion native was killed in Afghanistan on Dec. 26, 2009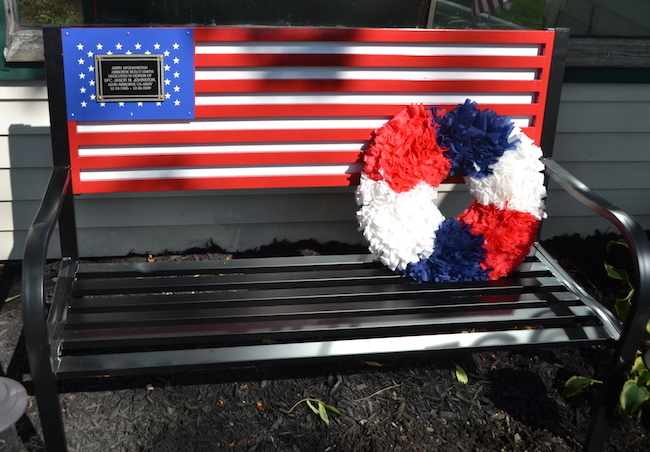 ALBION – The American Legion Sheret Post in Albion this afternoon unveiled a memorial bench at the post on Gaines Basin Road in honor of Jason Johnston. He was 24 when he was killed in Afghanistan on Dec. 26, 2009.
He is the only Orleans County resident killed in combat during the War on Terror in Afghanistan and Iraq.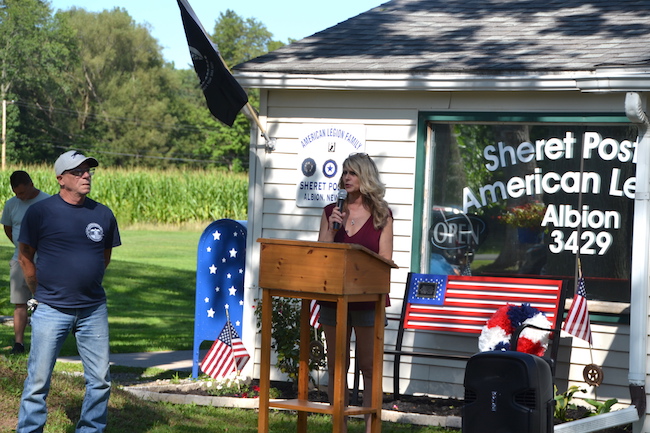 Jason's father Brad Johnston, left, is a member of the Legion post in Albion. Debbie Hennekey, right, is the assistant bar manager at the post.
"We're just waiting to remember what he did for his unit and his country," she said during the ceremony.
Mr. Johnston said the new bench in honor of his son is "beautiful." He thanked the Post for honoring his son's memory and sacrifice.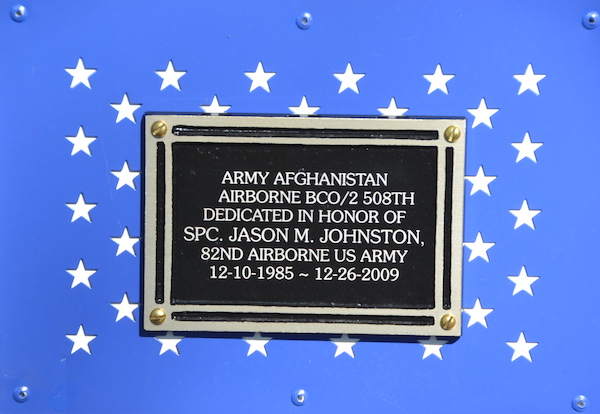 Jason Johnston was killed by a roadside bomb in Arghandab, Afghanistan. Johnston was a specialist and paratrooper in the Army. He was on his second tour in Afghanistan. He completed a 13-month-deployment in 2008 and left again for the war-torn country in October 2009.
Johnston joined the local Legion post soon before his second deployment.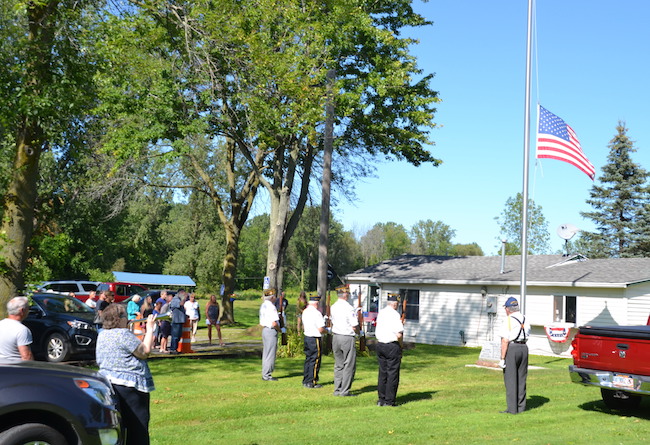 The Honor Guard and a crowd stands at attention while Taps was played during the ceremony. The Legion post is at the former clubhouse of a par 3 golf course on Gaines Basin Road.
The Albion Elks Riders next Saturday will do a memorial motorcycle ride covering about 100 miles with the proceeds from the annual dice run going towards a memorial scholarship given each year for an Albion graduate who is pursuing a helping profession. The Legion also gives out scholarships in Johnston's name for graduates pursuing a career in the military.