American Legion in Lyndonville selects delegates for Boys' State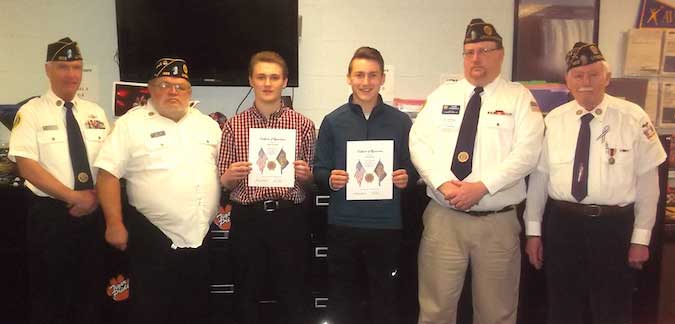 Provided photo
LYNDONVILLE – The Houseman-Tanner American Legion Post 1603 in Lyndonville selected delegates for the American Legion Boys State which will be held at SUNY Morrisville from June 24 through June 29.
Kane Flynn and James Wachob will be the two delegates. They are currently juniors in high school and will be seniors next school year at Lyndonville Central School.
Pictured, from left, include: John Follman, Post Chairman Joe Hausler, delegates James Wachob and Kane Flynn, Post Commander Steve Goodrich and Carl Boyle.
At Boys' State, students learn about government operation and structure. The delegates run for government offices in the different levels of state government. They operate the level of state government which they are elected. The draft legislation, vote on bills, and make and pass budgets.