Alumni shine in return to stage for first-time reunion concert at Albion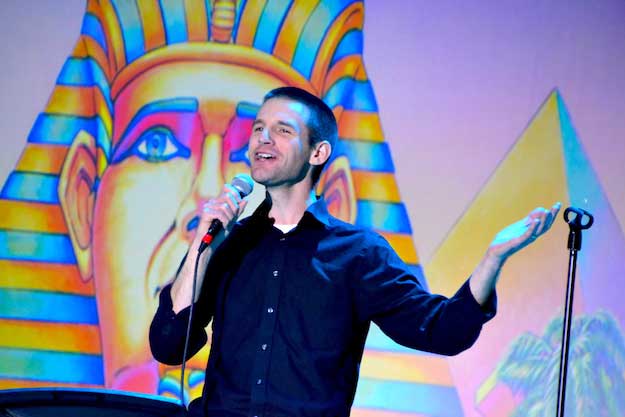 Photos by Tom Rivers
ALBION – Calvin Smith, who played Joseph in Albion's 2006 production of Joseph and the Amazing Technicolor Dreamcoat, returned to the Middle School Auditorium on Saturday to sing, "Close Every Door."
Smith, a Free Methodist pastor in Belfast, was among about 30 alumni who performed in the concert, which was a celebration of the theater program at Albion the past 40 years.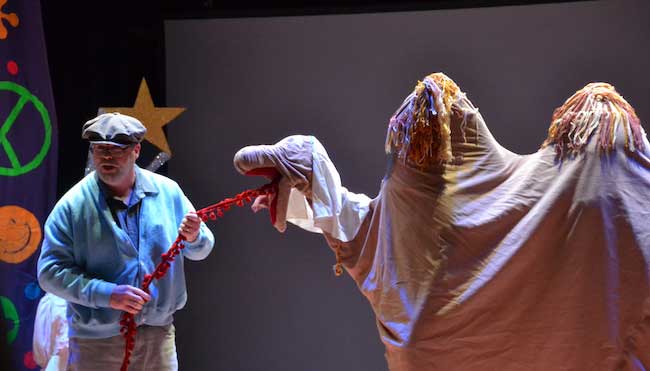 Mike Thaine, Albion's high school band teacher, leads a camel across the stage. Thaine, an Albion graduate, was in makeup to reprise his role as a narrator from the musical, 2 by 5, which was performed by Albion in 1986.
The camel was part of the four Joseph productions by Albion – in 1987, 1997, 2006 and 2016. Cast members from all four shows closed the program on Saturday with a Joseph mega-mix remix. That included dancers Valerie (Basinait) Pettit, Andrea (Blake) Brown, Victoria (Taber) Flugel, Tina (Cole) Applegate, Erin Cebula, Ali (Ostrowski) Allamon, Kailey Winans, Justin Barleben and Isaiah Cornick.
Thaine's son, Kyle, was Joseph in the 2016 musical. Kyle performed "Any Dream Will Do" from the musical on Saturday.
Thaine's wife, Susan (Collins) Thaine, sang "Ribbons Down My Back" from Hello, Dolly! in 1985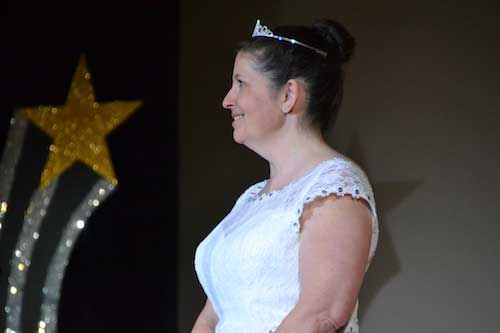 Nancy (Williams) Lowery starred as Cinderella when Albion performed that show in 1978. Lowery made a special appearance to start Saturday's alumni theater concert. About 250 people attended the 2 ½ hour event.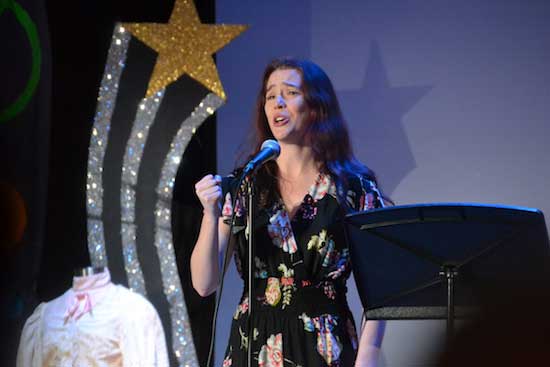 Jackie Madejski sings "Neverland" from Peter Pan. She had the lead role in the musical in 2011. She is among the many Albion performers who were recognized by the Stars of Tomorrow, an annual awards program by the Rochester Broadway Theater League.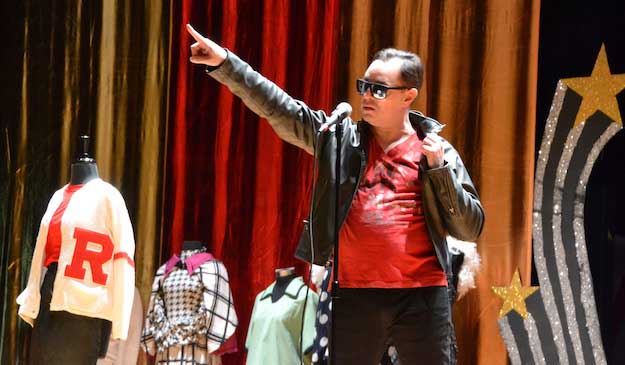 Matt (Mooney) Galantowicz sings "Stranded at the Drive In" from Grease. Albion performed the show in 1991. The show on Saturday included a representative costume from each show, including a Rydell High School sweater from Grease.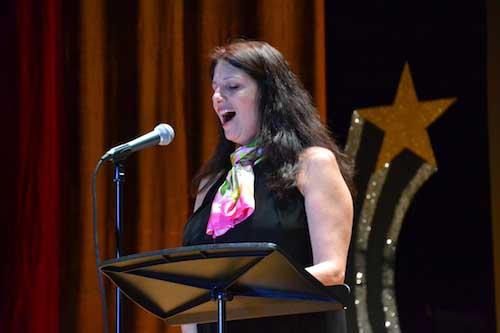 Karen (Kenney) Conn sings "Poor Sweet Baby" from Snoopy, originally performed by Albion in 1985. Conn is a music teacher at Albion.
Carrie (Miller) Kozody, a middle school music teacher at Albion, sang "New York, New York" from 2 by 5.
Megan (Neal) Zambito, another Albion music teacher, sang "Freddy My Love" from Grease.
Gwen (Martillotta) Ferchen, an accompanist for the music program, also was in the Grease cast in 1991 and sang, "There are Worse Things I could Do."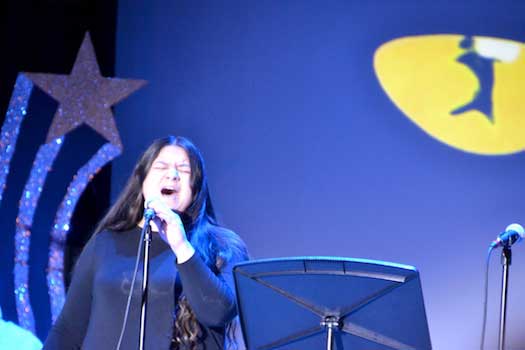 Shannon Vanderlaan sings "Memory" from Cats. She starred in the musical for Albion in 2010. Vanderlaan is Karen Conn's daughter.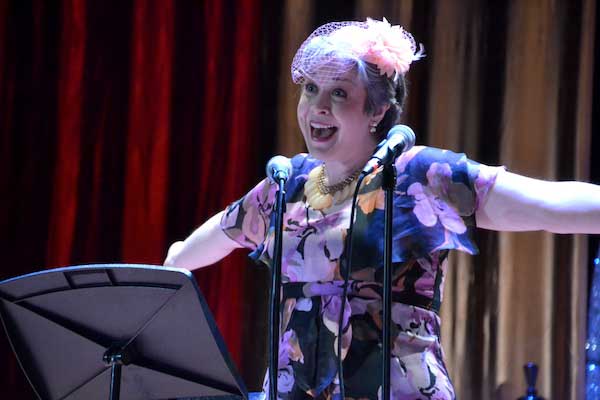 Marsha (Bolton) Rivers reprises her role as Ado Annie from Oklahoma! in 1992. She is singing, "I Can't Say No."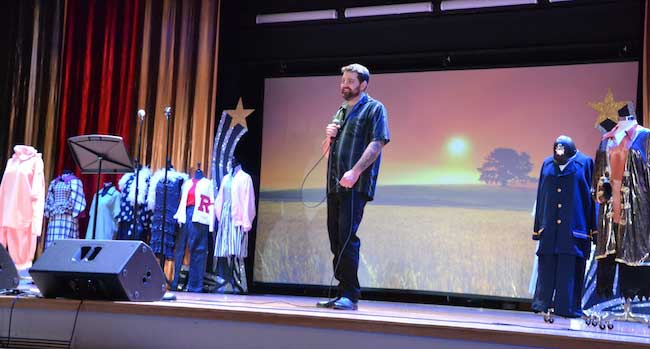 Erin Moody returned to stage to sing, "Oh is There Not One Maiden Here" from the Pirates of Penzance in 1995. Mike Plain, another cast member from the Pirates of Penzance, sang, "When a Felon's Not Engaged in His Employment."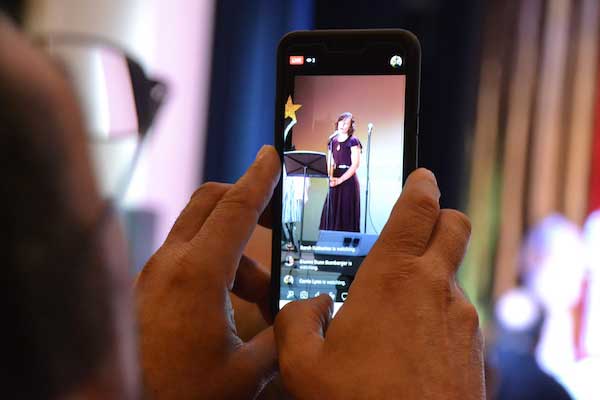 Doug Egling records his daughter, Ondeya (Egling) Campbell, singing, "More I Cannot Wish You" from Guys and Dolls. She originally starred in that show for Albion in 2002.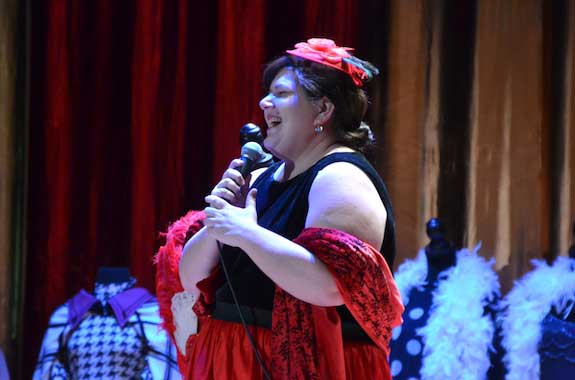 Lisa Berray was back singing "Hello, Dolly" from that musical. She had the lead role in 1998.
Matt Pettit, one of Berray's castmates, sang, "It Takes a Woman" from Hello, Dolly!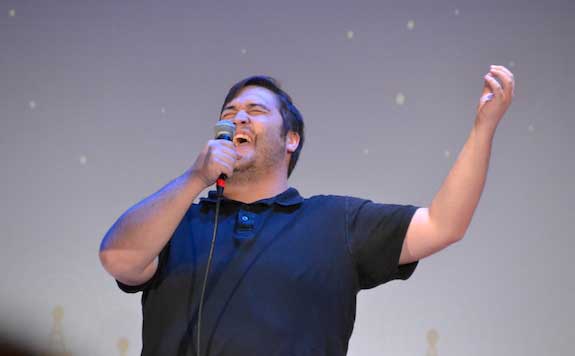 William Grimble, who was the Beast in Beauty and the Beast, sings "If I Can't Love Her." He was in the 2013 cast. Albion also performed Beauty and the Beast in 2005.
Katie Taber, who was Belle in 2005, returned to sing, "Home."
Lydia Erakare, who was Belle in 2013, sang, "Beauty and the Beast" on Saturday.
Other performers on Saturday included:
Gary Simboli, the high school musical director, sang, "Happiness" from You're a Good Man Charlie Brown. Simboli had the lead role in the musical in 1981.
Lance Anderson – "On the Street Where You Live" from My Fair Lady in 1983.
Joshua Smith and Justin Barleben – "No More" from Into the Woods in 2007.
Kailey Winans – "Days of Plenty" from Little Women in 2008.
Eric Deiboldt – "Now I've Seen You" from Honk! in 2002.
Rebekah (Degnan) Smith and Kathleen (Adduci) Barleben – "Some Things are Meant to Be" from Little Women in 2008.