All Smiles completes undefeated season in girls softball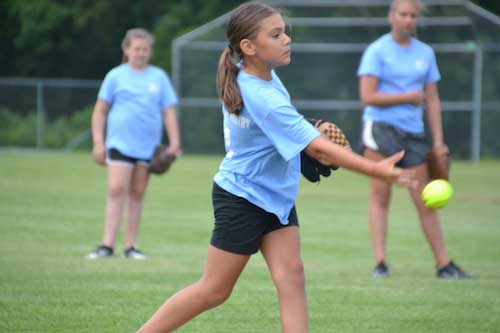 Photos by Tom Rivers
CARLTON – Alyson Gibson hurls a pitch for All Smiles Dentistry in Tuesday's championship game vs. Deer Done Right.
All Smiles won 6-4 and completed an undefeated season with 7 victories in the Orleans County Girls Softball League, for girls ages 7 to 13.
Gibson also had two singles and scored two runs for All Smiles which mounted a comeback after falling behind 4-3.
Eowyn Pate was the big hitter for All Smiles. Her three hits brought in 4 runs. Cadence Hill also had two hits for All Smiles.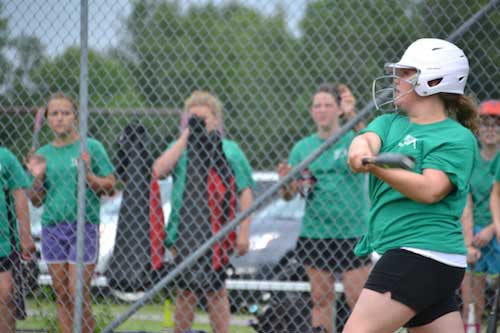 Emma McQuillan hits a double to bring home the first run for Deer Done Right. McQuillan had 3 hits in the game.
Demi Howard and Katelyn Beach both had two hits, with a double and single. Alana Irvine ripped two singles, and Emma Foote also had two hits and pitched a solid game for Deer Done Right.