All-County Music Festival returns after year absence in Covid pandemic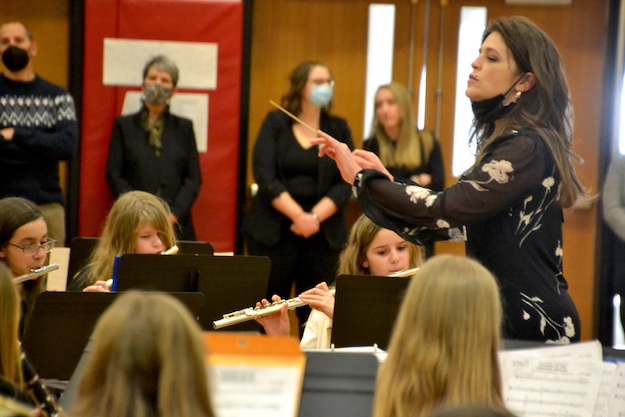 Photos by Tom Rivers
HOLLEY – Ashlea Strouse of the Kendall school district leads the All-County elementary band in "Starsplitter Fanfare" during today's All-County Festival, featuring some of the top music students at Albion, Holley, Kendall, Lyndonville and Medina.
The All-County music festival returned after the 2021 event was cancelled due to the Covid pandemic. Holley hosted the festival today in the Junior-Senior High School Gymnasium instead of the school auditorium.
The crowd sizes were smaller than in the past. Rather than have the crowd stay for the entire event, the spectators left after each group performed at the elementary, junior high and high school levels.
The 183 students rehearsed together for the first time today, from the morning through early afternoon until the 3 p.m. concert.
There will be a second All-County Festival in March featuring the elementary chorus, junior high band and senior high chorus.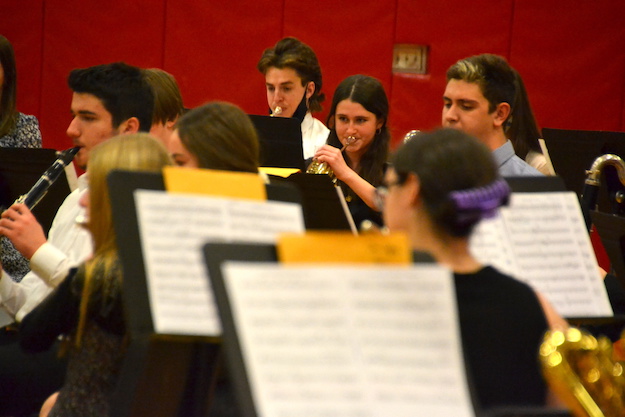 There were 61 students selected for the senior high band.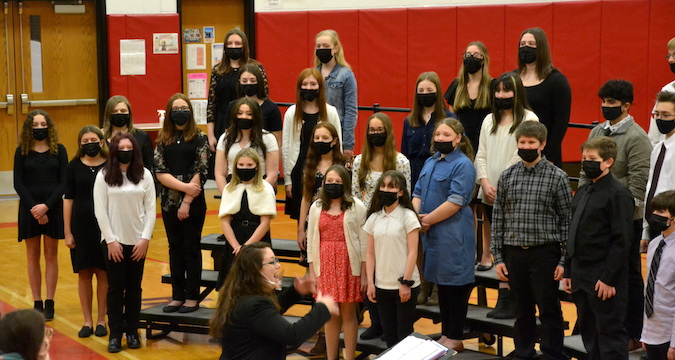 Kelly Marzano of Holley directs the junior high chorus in singing "Tuimbe." The Orleans County Music Educators Association organizes the All-County Festival. Instead of having guest instructors from other districts, teachers from the five districts in Orleans directed the bands and chorus today.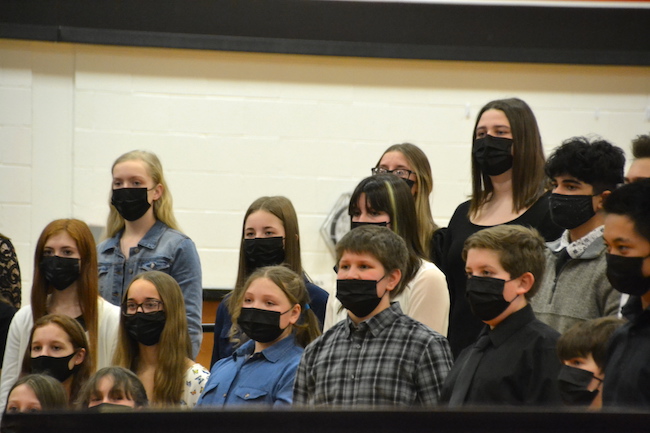 The junior high chorus included 63 students from the five school districts in the county.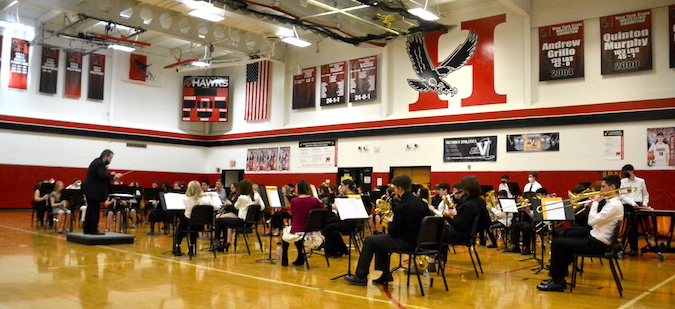 Jim Steele of Medina leads the senior high band in performing "Rest." Steele is retiring after this year. Two of his former students, Zach Busch and Kyla Leno, also led the senior high band. Busch is now a teacher at Holley and Leno teaches at Kendall.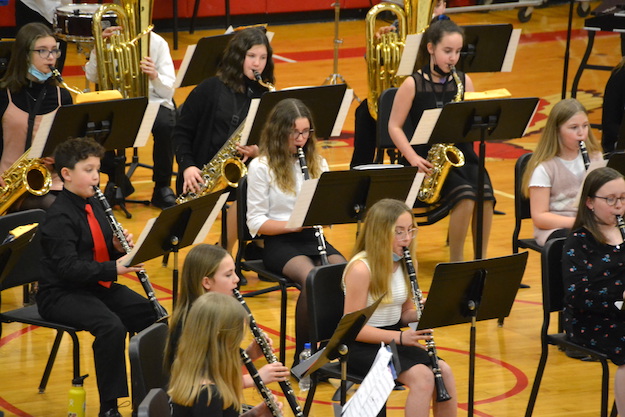 The elementary band included 59 students.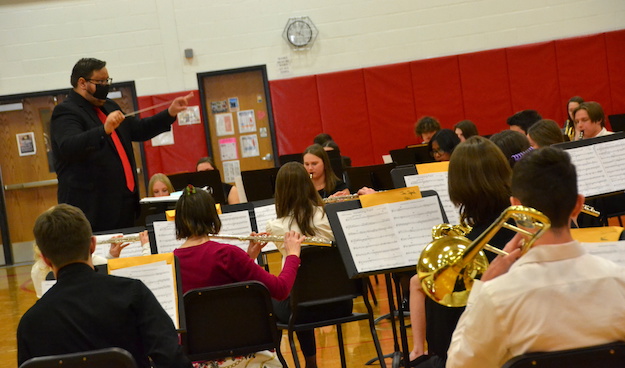 Zach Busch directs the senior high band in performing "Vanishing Point." Busch is president of the Orleans County Music Educators Association.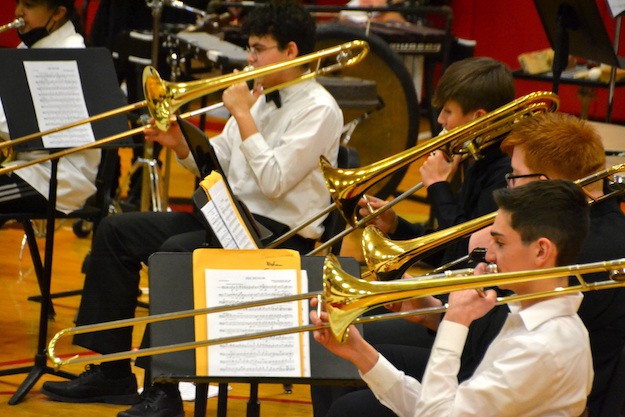 Some of the trombone players perform during the senior high concert.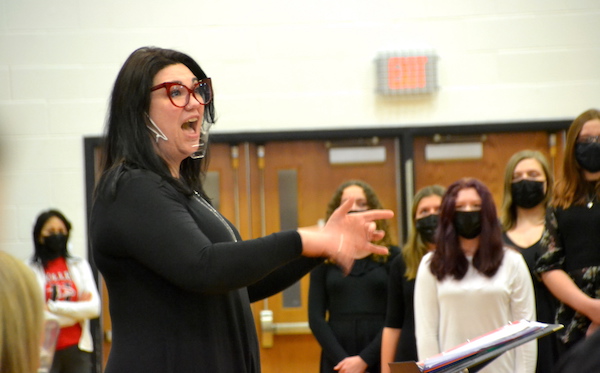 Jennifer Trupo of Lyndonville leads the junior high chorus's performance of "Didn't My Lord Deliver Daniel."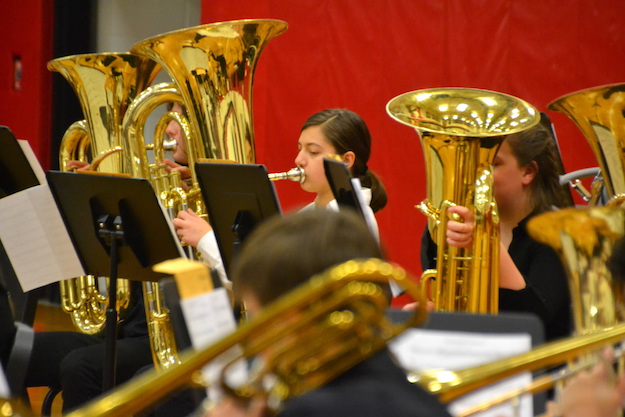 The tuba players brought some big brass sounds to the concert.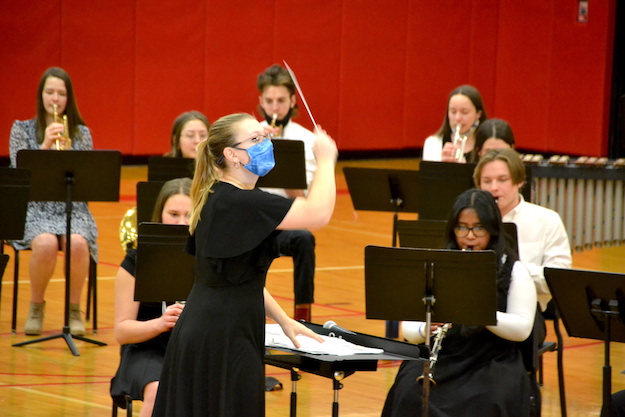 Kyla Leno of Kendall directs the senior high band in "His Honor."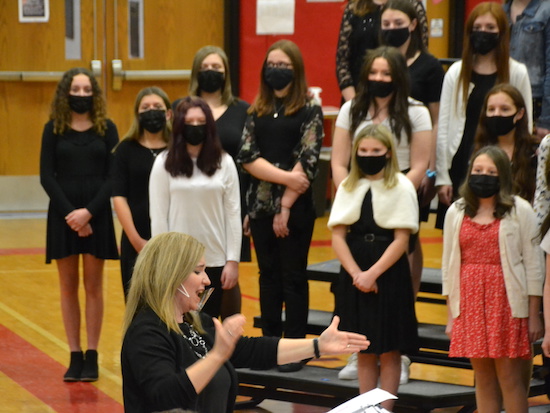 Rachel Trillizio of Medina leads the junior high chorus in performing "Sing To Me."