All-County Music Fest shines light on student musicians from 5 districts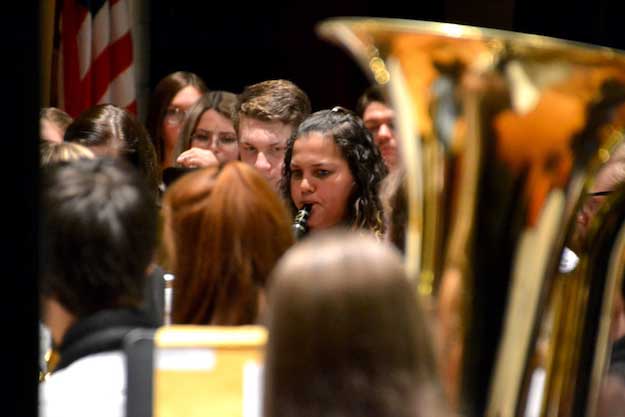 Photos by Tom Rivers
MEDINA – Katelyn Spierdowis of Albion plays the clarinet with the senior high band during this afternoon's All-County Music Festival at Medina High School.
There were about 75 students in the band from Albion, Holley, Kendall, Lyndonville and Medina. The band wasn't able to have a rehearsal on Friday when Medina closed school, but the students and conductor Bill Tiberio still performed four songs today.
The junior high chorus and elementary band also performed. There were nearly 300 students involved in the All-County Music Festival, which is organized by the Orleans County Music Educators' Association.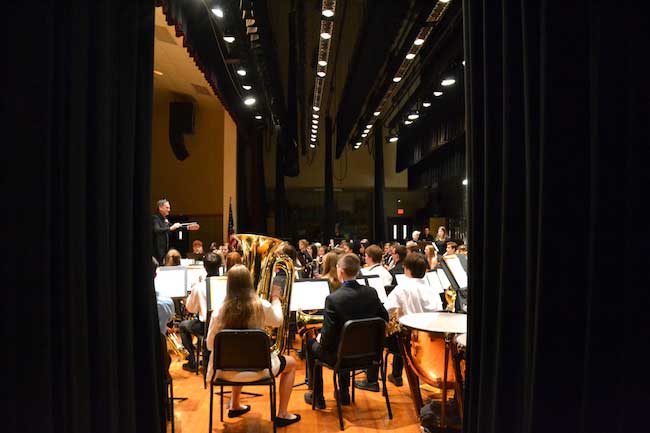 The band is pictured from back stage during the performance today at a packed Medina High School Auditorium.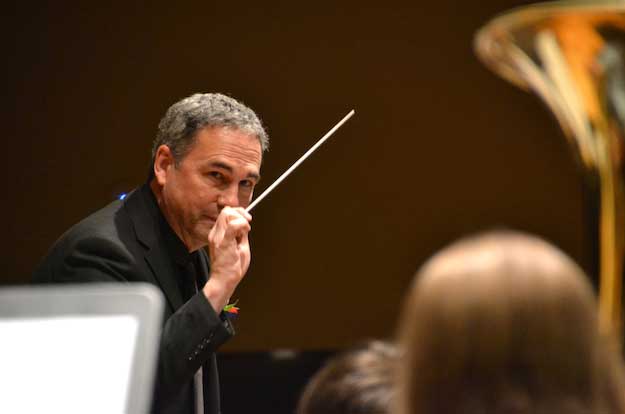 Bill Tiberio led the high school band as guest conductor. He has worked as a music teacher for 35 years, including 31 years at Fairport High School. The band played "Concert Variations" by Claude Smith, "Rest" by Frank Ticheli, "On the Banks" by Matt Conaway, and "Undertow" by John Mackey.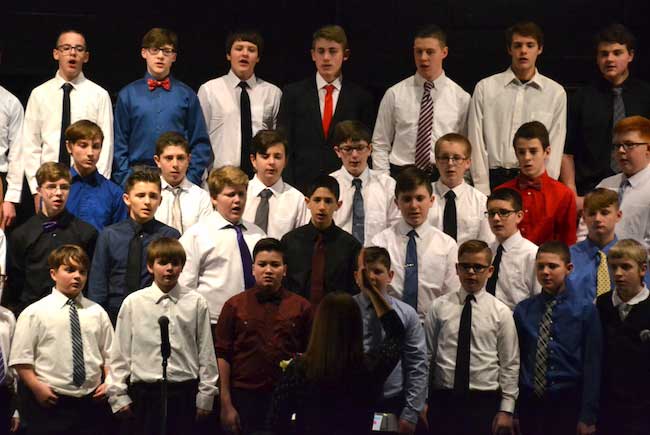 The boys in the junior high chorus sing a "South African Suite" by Henry H. Leck. The group was directed by Christina Reisdorf, a music teacher at Transit Middle School in the Williamsville Central School District.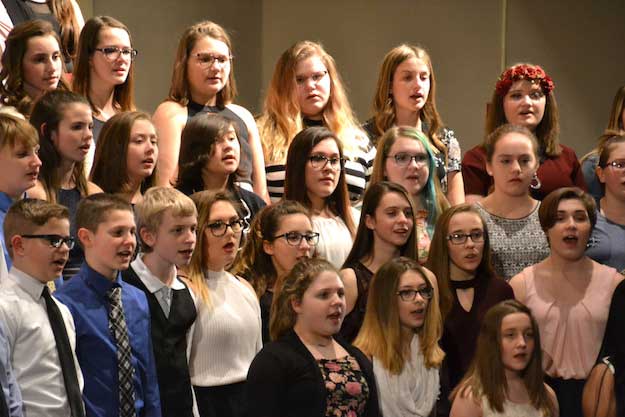 The chorus also sang "Seize the Day," "Nine Hundred Miles, Traditional American Folk Song" and "Rhythm of Life."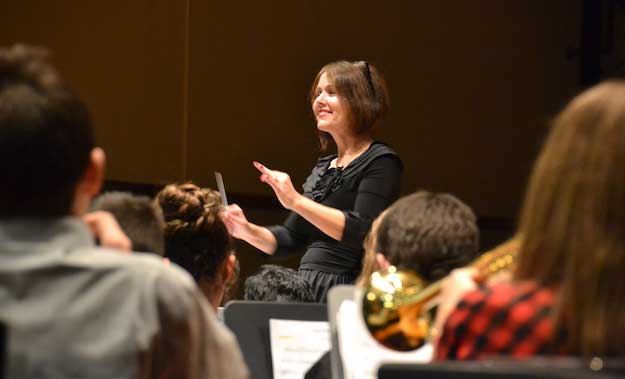 Kelly Follman, an Orleans County resident and Rochester City School District teacher, conducted the elementary band. They performed "Bugs" by David Shaffer, "Celtic Air and Dance No. 2" by Michael Sweeney, and "Thunder" by Paul Murtha.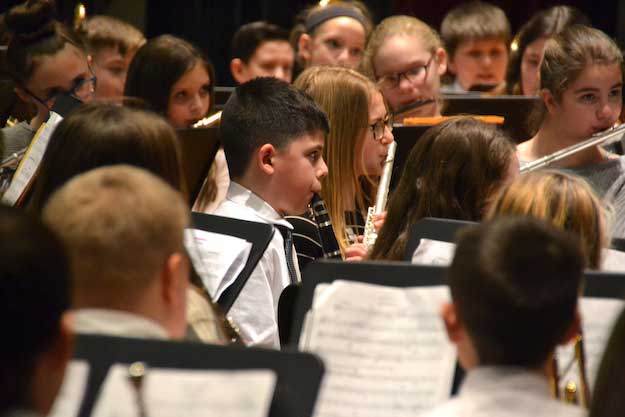 The elementary band started practice at 8:30 and worked diligently to be ready for the 2 p.m. concert.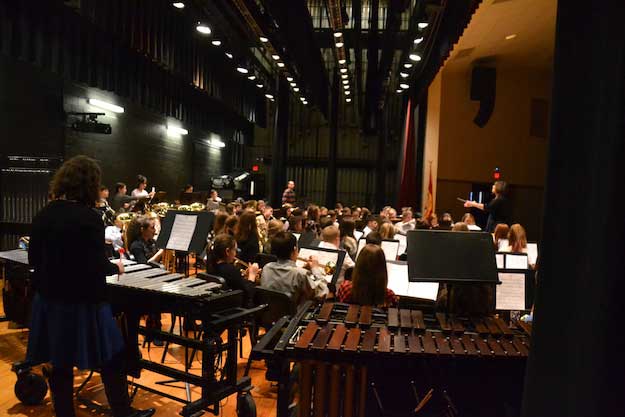 Kelly Follman served as guest conductor of the elementary band with about 80 students at the All-County Music Festival.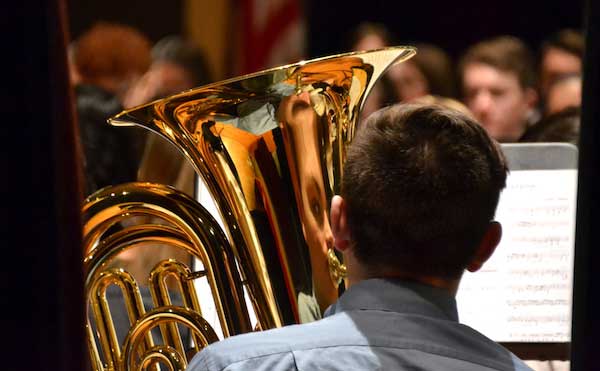 Isaac Coppini, a tuba player from Albion, performs with the senior high band.