All-County Music Fest brings 5 schools together for concert at Lyndonville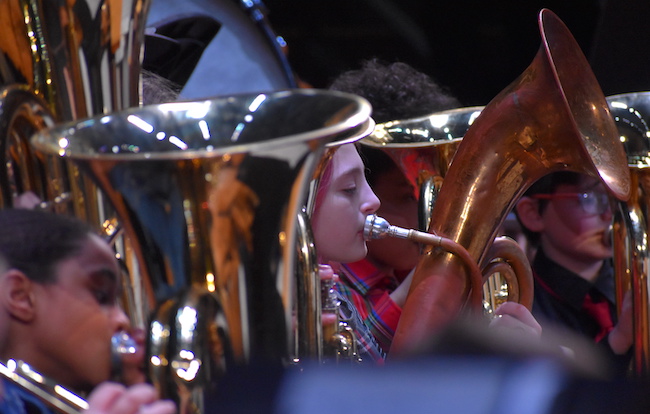 Photos by Tom Rivers
LYNDONVILLE – Amelia Symons of Albion plays the euphonium during Saturday's All-County Music Festival at the Stroyan Auditorium at Lyndonville Central School.
The event is presented by the Orleans County Music Educators Association and features top music students from Albion, Holley, Kendall, Lyndonville and Medina.
The concert featured an elementary band, junior high chorus and senior high band.
This was the second All-County concert. The first on Feb. 4 featured the elementary chorus, junior high band and high school chorus.
Roger Chagnon III, director of instrumental music at Westfield in Chautauqua County, directs the elementary band. They performed "March of the Phantom Brigade" by John Edmondson, "Haunted Clocks" by Brian Balmages, and "Tempest" by Robert W. Smith.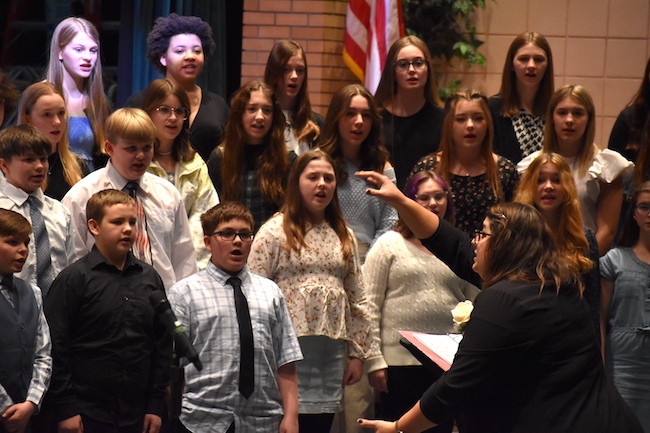 Kimberly Harrison, choral director at Sweet Home High School in Amherst, served as guest conductor for the junior high chorus which performed four songs: "Bonse Aba" arranged by Victor C. Johnson, "Joshua Fit the Battle of Jericho" arranged by Lon Beery, "Homeward Bound" arranged by Jay Althouse, and "Don't You Worry 'Bout a Thing" arranged by Roger Emerson.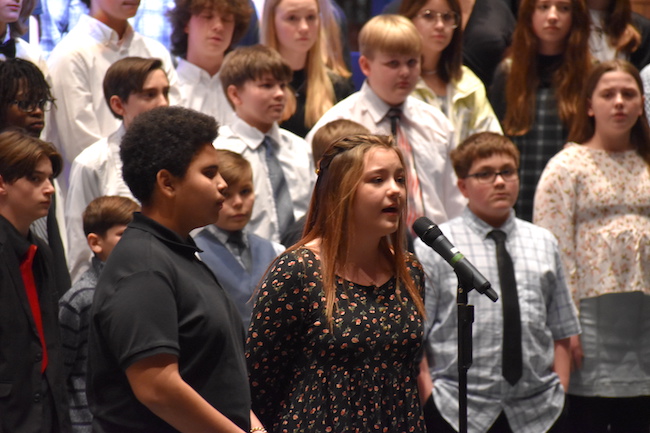 ChrisJen Winters of Albion and Ava Blount of Medina were soloists for one of the songs by the Junior High Chorus.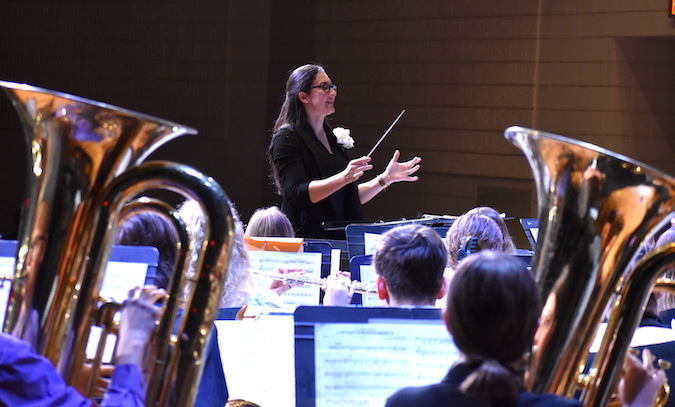 Angela Dray, director of the concert band and jazz ensemble at North Tonawanda High School, served as guest conductor of the senior high band.
The senior high band performed  "Captain America March" arranged by Michael Brown, "English Folk Song Suite" arranged Ralph Vaughan Williams, and "Imaginarium" arranged by Randall D. Standridge.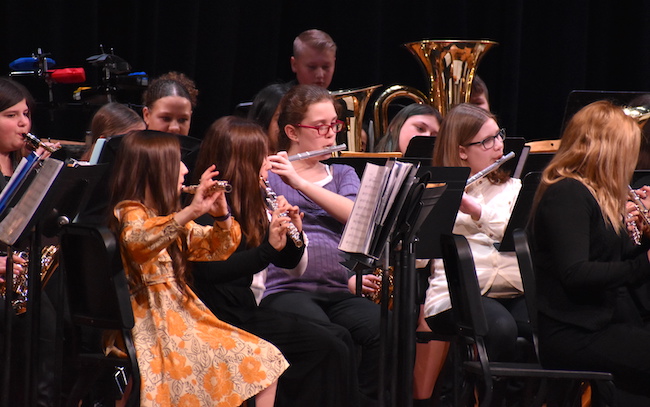 The elementary band included 70 students from the five public school districts in the county.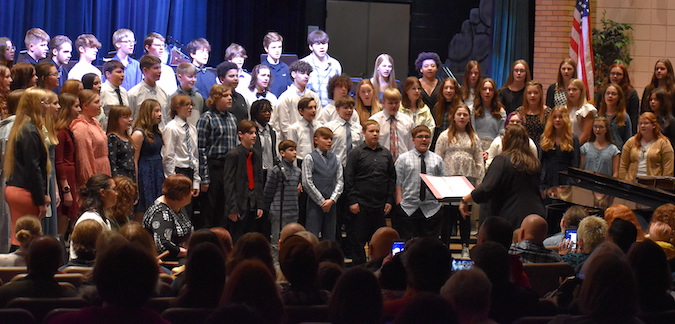 The junior high chorus included 77 students in the county.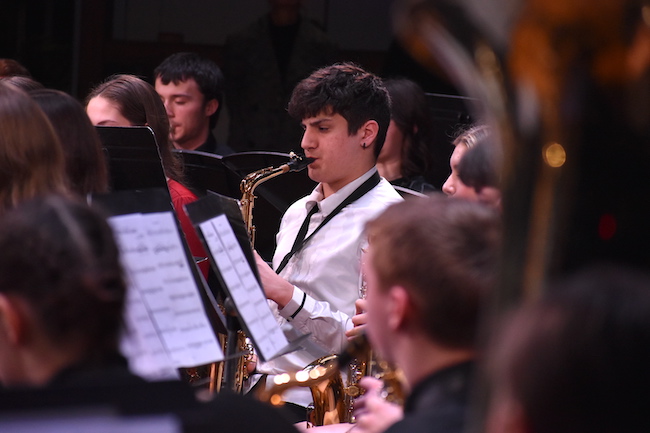 There were 74 students in the senior high band.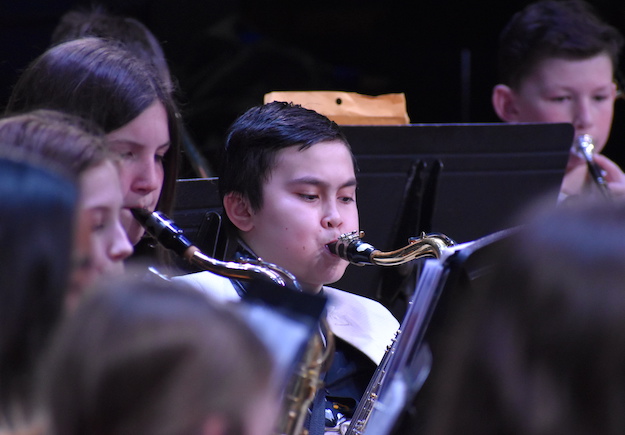 Thailer Seibert of Albion plays the tenor sax in the elementary band.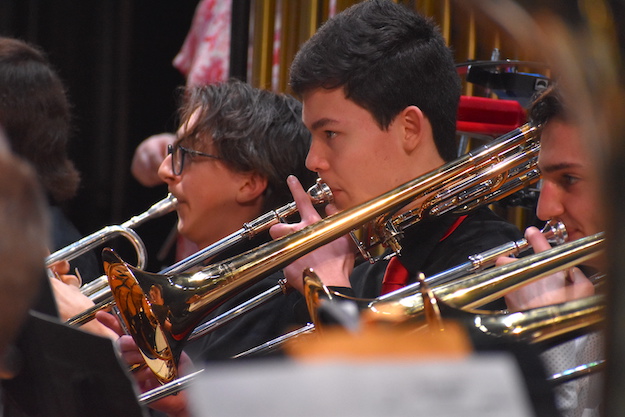 Senior high band students perform on Saturday. March is Music in our Schools Month and the local districts will be hosting their own concerts and events.