Alice in Wonderland takes Albion Middle School stage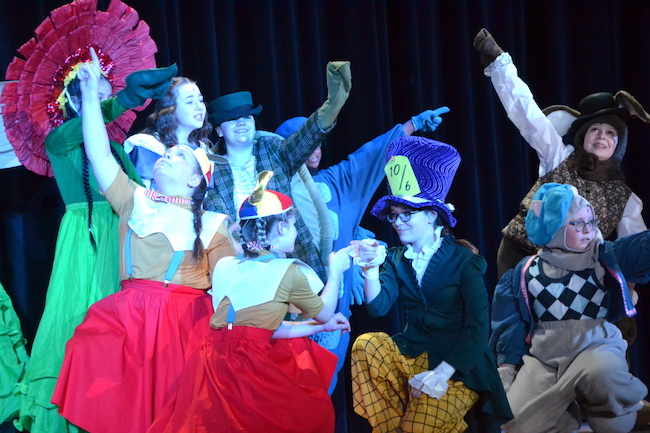 Photos by Tom Rivers
ALBION – A cast of 27 Albion Middle School students will be performing Alice in Wonderland at 7 p.m. Friday, and noon and 7 p.m. on Saturday at the Middle School Auditorium. Tickets are available at the door.
This is the first full-length musical the middle school gets to perform since March 2019. The cast was a week away from performing Matilda when Covid closed the school in mid-March 2020. Last year the school did a scaled down show that wasn't in front of a live audience. They also did a shorter show this fall.
"I'm so excited to be back and performing for an audience," Carrie Kozody, the musical director, said today after the students gave a preview of the musical to elementary students. (The young students in the crowd giggled many times during the preview.)
This will be the first time many of the cast members, including the eighth-graders, perform in front of an audience due to the previous Covid restrictions.
There are 60 students total involved in the show, including the stage crew and production team.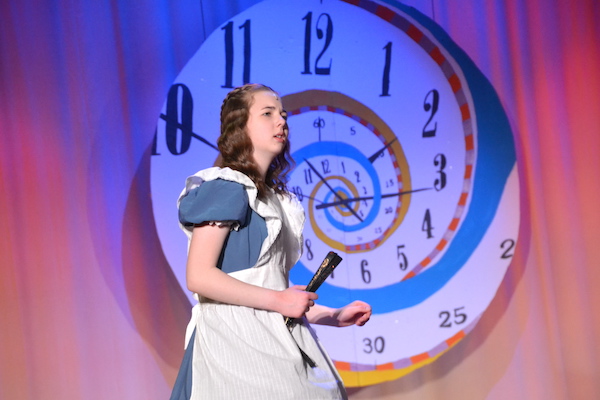 Julia Button plays the lead role in Alice in Wonderland. She goes down a rabbit hole and meets many zany characters, including the The White Rabbit, Tweedle-Dee and Tweedle-Dum, the Mad Hatter, the Caterpillar, the Mock Turtle, the mysterious Cheshire Cat, the Queen of Hearts and many others.
Kozody has directed the musical several times during her character. She likes the message in the show.
"Don't be afraid to hold on to the whimsy of being a child," she said. "Don't be in a hurry to grow up."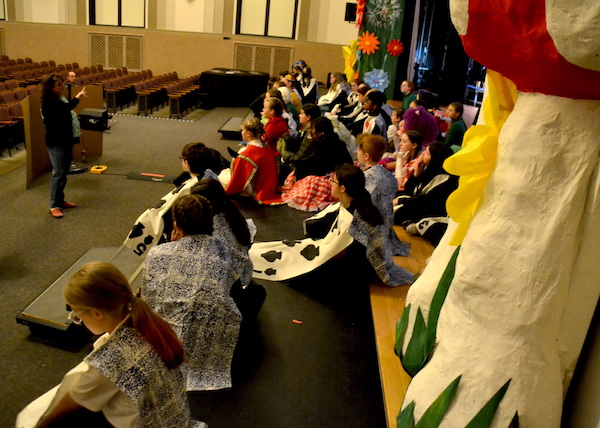 Carrie Kozody speaks with the cast and crew after a preview today. They were getting ready to go over their bows.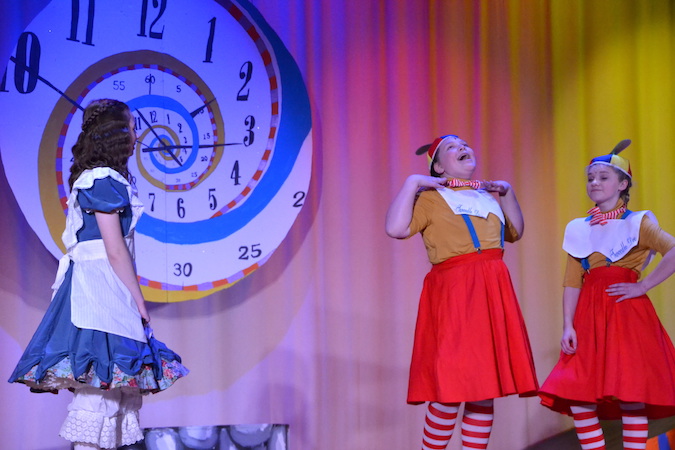 Kailee Anstey is Tweddle-Dee, right, and Phoebe Allen is Teedle-Dum. They are two silly and childish Wonderland characters taking Alice on an adventure.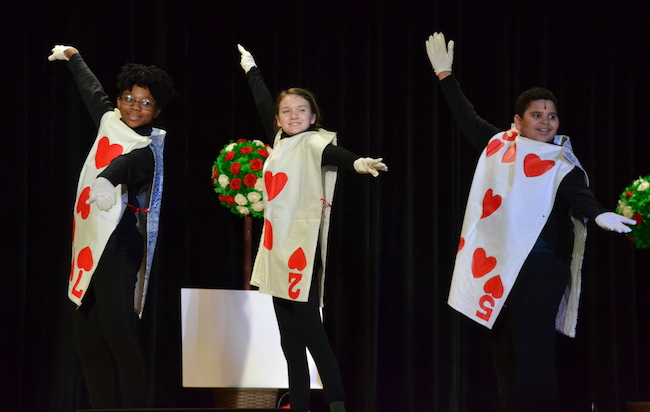 These cards include Cerenity Johnson as No. 7, Neveya Barnes as No. 2, and ChrisJen Winters as No. 5. They are performing "Painting the Roses Red."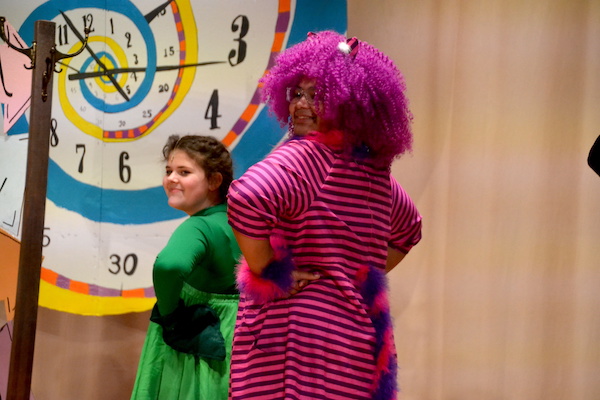 Kamryn Simmons (right) plays the Cheshire Cat, one of the magical creatures in Alice in Wonderland.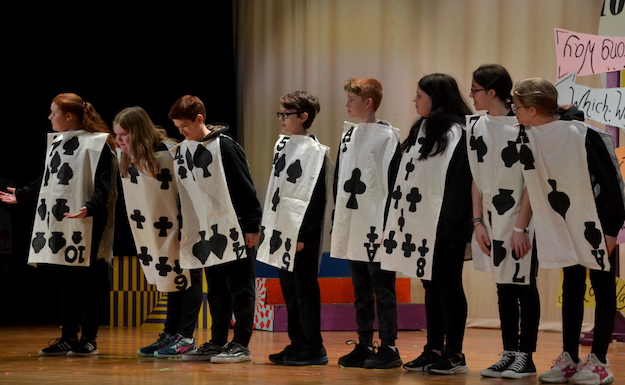 Some members of the stage crew rehearse their bows today for the first time. There wasn't a musical in 2020 and in 2021 it was online only. This will be the first chance to perform a full-length show for a live audience since March 2019.