Albion's winter scholar-athletes recognized by NYSAA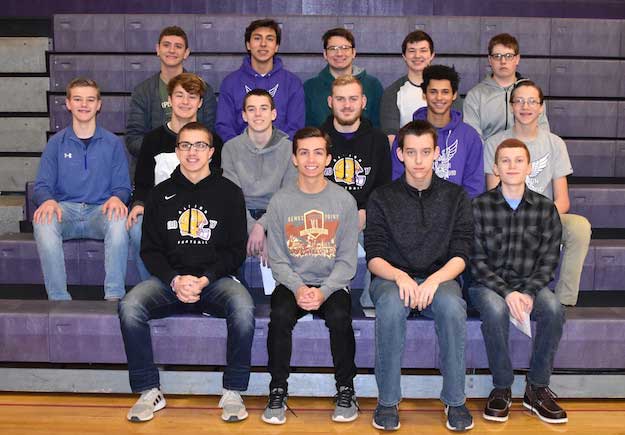 Photos courtesy of Albion Central School
ALBION – At the end of each sports season, the New York State Athletic Association honors those teams and individuals that excel in the classroom. This past winter three of Albion High School's varsity teams earned scholar athlete team recognition: Boys Swimming, Girls Swimming and Girls Basketball. Also several individuals whose team did not qualify for the team award qualified for an individual award.
Boys Swimming (above photo) was recognized as a team with a 93.132 composite score.
Bottom row (l-r): Matt Kovaleski, Josh DePoty, Jacob Coolbaugh and Sam Williams. Row 2: Bryce Wilson, Zachary Olles, Dallas Ecker, Thomas Furmanski, Ryan Krenning and Presley Smith. Back row: Jeffrey Brown, Chase Froman, Devin Olles, Dyllan Beach and Ben Hickman. Absent from photo: Harrison Brown, Cameron Ecker, Zach Kilner, Jacob Foote, Andrew Slack and Declan McCue.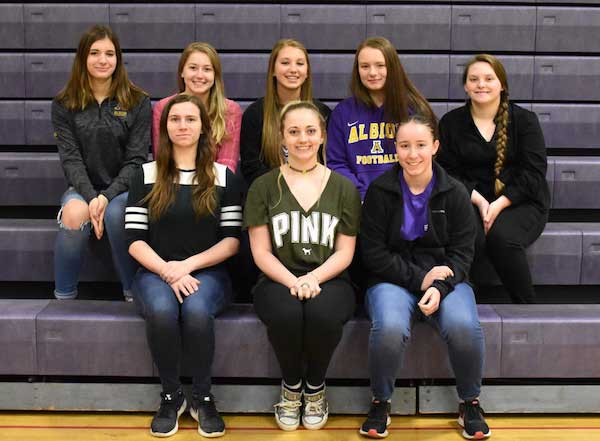 Girls Swimming earned a 93.081 composite average.
Sitting front row (l-r): Michaela Pantano, Amber Baxter and Angelica Genno. Back row: Rylee Pearles, Emily Harling, Sierra Kast, Laiken Ricker and Brittany Lamb.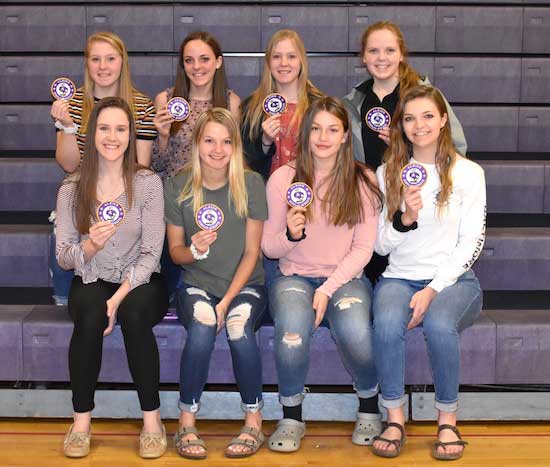 Girls Basketball earned a 91.936 composite score.
Bottom row (l-r): Sierra Newton, Brylie Hapeman, Sydney Mulka and Kirsten Struble. Top row: Kendall Derisley, Abbie Pappalardo, Paige Derisley and Tess Pettit. Absent from photo: Natalie Lathrop.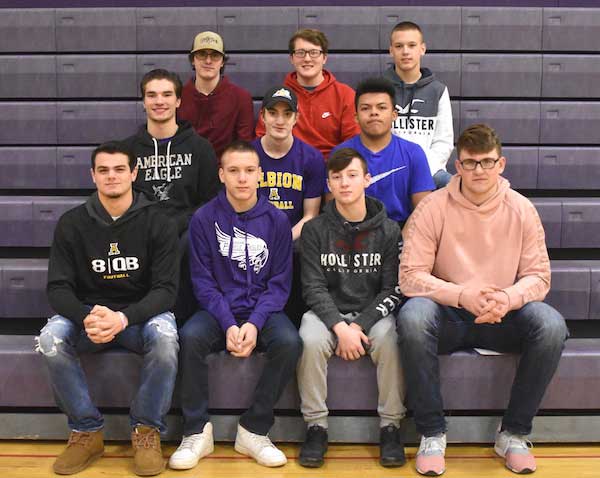 Individual athletes for wrestling and basketball were recognized.
Front row: Bryce Pritchard, Ellwood Hafner, Adrian Kingdollar and Cody Wilson. Row 2: Michael DiCureia, Austin Aman and Angel Cruz Cruz. Top row: Zachary Albright, Bryce Kelly and Alexander Hafner. Absent from photo: Cole Spierdowis, Cameron Bell and Tyler Goslau.
---
You're here checking the site, so you know: Orleans Hub is a vital resource for our community. Day in and day out, we share information and insights that matter to those who live and work in the towns, villages and hamlets of our county. Local advertisers help make the Hub possible, and so can you.

Donate today to keep Orleans Hub healthy and accessible to all. Thank you!
---