Albion's Class of '78 holds 40th reunion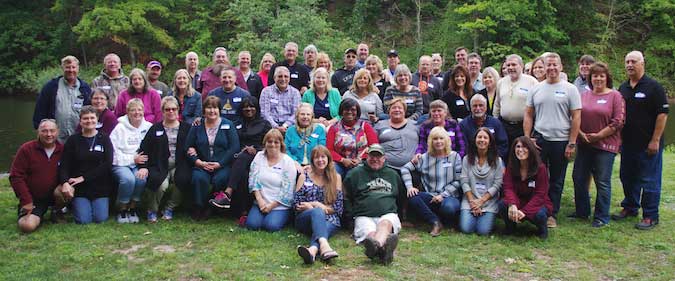 Photo courtesy of Peggy Barringer: The Albion High School Class of 1978 held its 40th Class Reunion on Saturday at the St. Mary's Archery Club in Waterport. A total of 60 classmates attended.
The reunion committee invited Arlene Sanger, the school's former home economics teacher, to attend the reunion as an "honorary classmate" with her daughter, class member Paula Sanger Violo. The 92-year old Mrs. Sanger now resides in Plattsburgh.  She retired in 1982 after teaching in Albion for 29 years.
Photo courtesy of Tom O'Hearn: Former home economics teacher Arlene Sanger gives class member Tom O'Hearn a few pointers on how to barbecue the chicken. She is also pictured in the class group photo in the middle of the 2nd row (seated).