Albion's Class of 2019 unveils bench in honor of Brennan Moody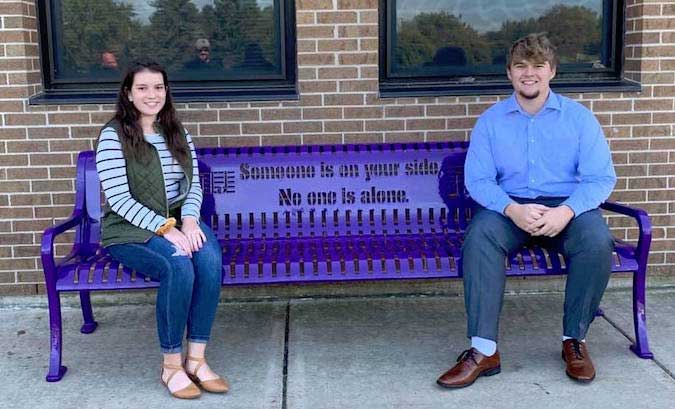 Provided photos
ALBION – The Class of 2019 unveiled a memorial bench on Saturday in honor of their classmate, Brennan Moody, who died in a car accident on June 18.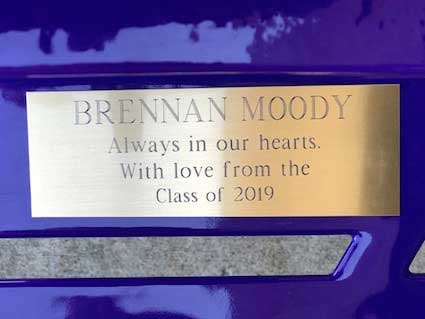 Class President Mckenna Boyer and Treasurer Kirk Ellison sit on the bench that is outside the high school between the band and chorus rooms. Brennan was very active in the school's music programs and spent a lot of time in both the band and chorus rooms.
The bench includes lyrics from song, "No One Is Alone" from Into the Woods. Brennan played the role of the prince in that show o the Albion stage last spring.
"Brennan was a musician and a performer," Boyer said at the bench's unveiling. "But most of all he was a wonderful friend. He had a way of quietly – or not so quietly – reaching out when people needed him most. We wanted the bench to share his love of music but also to share a little bit about his character."
Boyer said school officials helped to find the "perfect bench." She thanked Michael Bonnewell, the district superintendent; Gary Simboli, high school vocal teacher and musical director; and Diane Stirk, the deputy tax collector for their help with the bench.
"We hope this bench will be enjoyed by students and the community for years to come," Boyer said.