Albion's Class of 1952 celebrates 66th reunion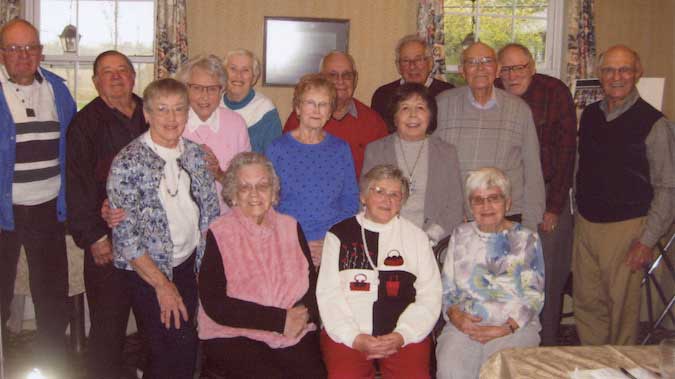 Provided photo
ALBION – The Albion High School Class of 1952 celebrated its 66th class reunion on Nov. 7 at Tillman's Village Inn.
Front row, from left: Doris Perry Kelley, Helen Sledzik Kozody and Jean Noreck Bailey.
Middle row: Jean Forder Shervin, Janet Hollinger Maines, Beverly Miller Downey and Joan Martina O'Neill.
Back row: Robert Rook, Donald Bates, Barbara Bloom, Ronald Radzinski, Harry Shifton, John Long, Richard Canuteson and John Paganelli.