Albion's 1955 football team shown in this vintage photo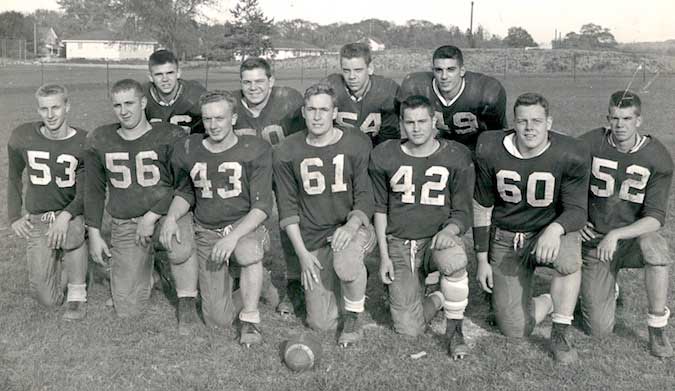 Photo courtesy of Dick Pilon
ALBION – Dick Pilon, who is retired from the grocery business in Albion, shared this photo of members of the 1955 Albion football team.
Pilon dropped off this photo at the Orleans Hub and Lake Country Pennysaver, 170 North Main St., Albion. (Homecoming Week will be celebrated at the school Sept. 18-23.)
Pictured include, from left, bottom row: John Burroughs; Philip (Fred) Ciarico, Lawrence Atwell, Wallace (Wally) Dale, Matteo (Matt) Pecorella, David (Splash) Spierdowis and William (Billy) Narburgh. Back row: Richard (Dick) Pilon, Eugene (Unis) Ulianelli, Charles (Charlie) Derwick and David (Sip) Saeva.