Albion woman with MS feels the love at benefit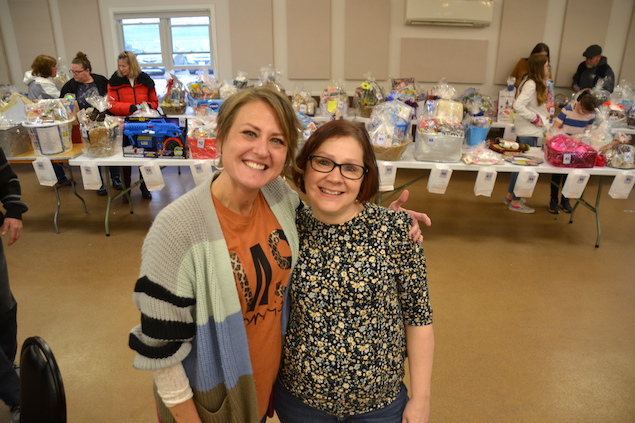 Photos by Tom Rivers
ALBION – Cassie Dash, left, smiles with her friend Angie Wolfe at a benefit on Saturday at the QWL building to support Dash and her family while she is unable to work due to multiple sclerosis.
Dash was working the past six years as a secretary at the Ronald L. Sodoma Elementary School. Wolfe is a kindergarten teacher at the school.
"She is amazing with the kids," Wolfe said. "She treats them as her own."
There was a big turnout at the spaghetti dinner and basket raffle, especially among school employees, including Principal Angela Conway and Assistant Principal Kevin Beaumont.
Dash recently completed chemotherapy to try to stave off MS.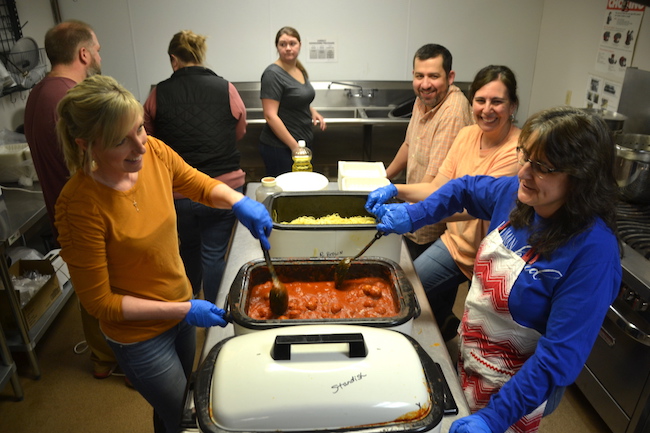 Cassie Schmoske, left, and Mindy Kenward stir the sauce and meatballs for the spaghetti dinners. In back, Matt and Rhonda Grammatico serve the spaghetti.
Dash's brother Zach Conn and sister Brianna Daniels also helped in the kitchen.
Schmoske, Angie Wolfe and Tami Neal were the lead organizers for the benefit which included 300 spaghetti dinners and about 125 baskets up for raffle.
Dash said she appreciated the support from the community.
"To feel this amount of love and support is just incredible," she said. "I've cried 50 times today."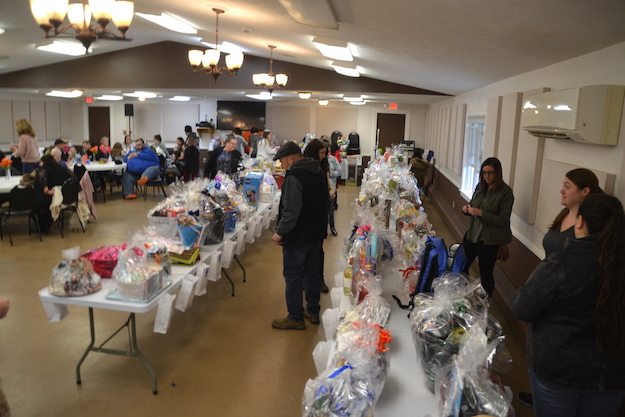 Grade levels throughout the district as well as many community members donated baskets for the raffle. More than 1,000 tickets were sold for the raffle.