Albion woman OK after deer is hit and ends up in passenger seat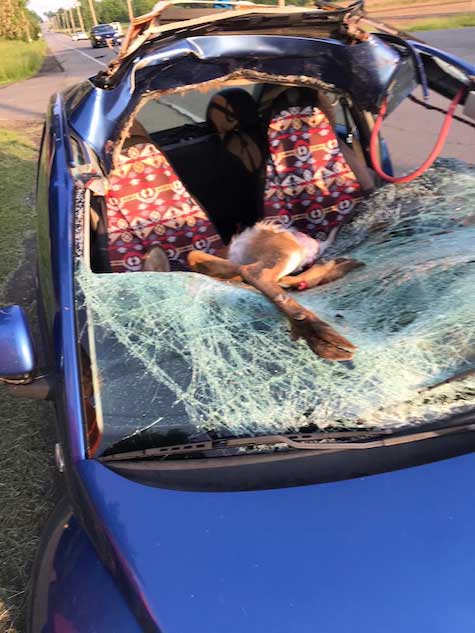 Provided photo
ALBION – An Albion woman was headed to work this morning when she hit a deer on Route 31, near Tuthill Road. Sue Flanagan said the deer hit the bumper of her Volkswagen Beetle, and then smashed through the windshield, pushing back the roof and coming to rest in the passenger seat next to her.
Flanagan wasn't injured except for scratches and small cuts from the glass. COVA and Albion firefighters were at the scene, but Flanagan didn't need additional medical attention.
Flanagan is thankful she wasn't seriously hurt. It all happened very fast just after 6:30 this morning when she was headed east for her job as a dental hygienist for Western New York Dental in Irondequoit.
"It could have been bad," she said. "It hit the roof and then was right next to me."