Albion woman in National Guard helping with Covid testing in NYC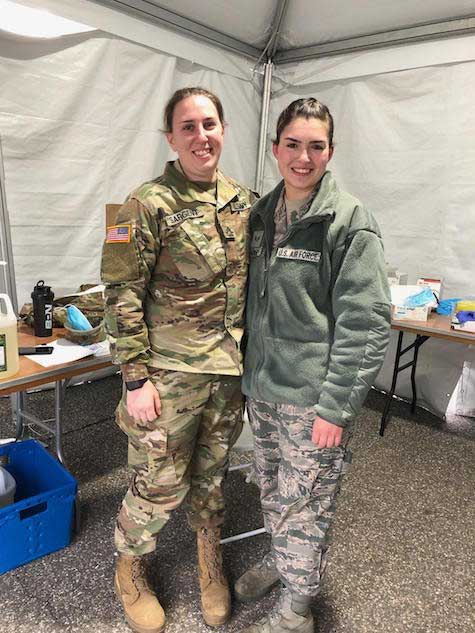 Provided photo
NEW YORK CITY – Shelby Sargent, left, of Albion and her friend Renee Weader of Rochester are assisting with the testing for Covid-19 in New York City.
Sargent, 27, is a sergeant with the Army National Guard. She has been assisting with testing in New York City the past month.
Sargent is with the paperwork part of the process while Weader, an Air Force senior airman, is administering the tests.