Albion will take Christmas trees at Bullard for Feb. 10 bonfire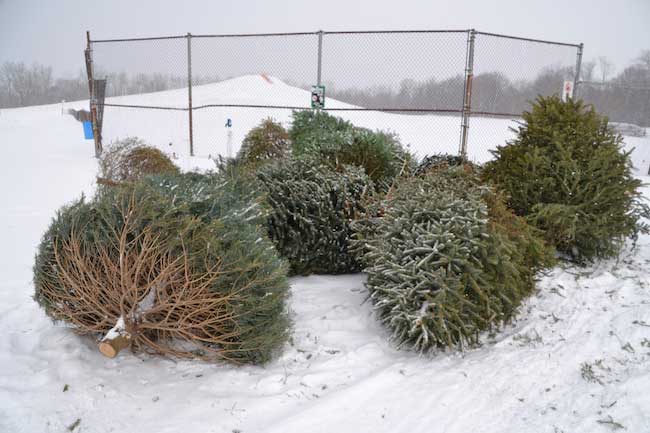 Photos by Tom Rivers
ALBION – About 15 Christmas trees have been dropped by the backstop at Bullard Park for a Feb. 10 bonfire. Residents are welcome to drop off their trees at the park.
The Village of Albion, the Albion Fire Department, Energize Albion, Albion Merchant's Association and United Structural, LLC are planning an event from 3 to 7 p.m. at Bullard on Feb. 10. There will be sledding, snowboarding and snowman building contests. Free hot chocolate and s'mores will be available while supplies last.
Winners for all three contests will be announced immediately prior to the lighting the bonfire. All contests and games are free.