Albion welcomes new teachers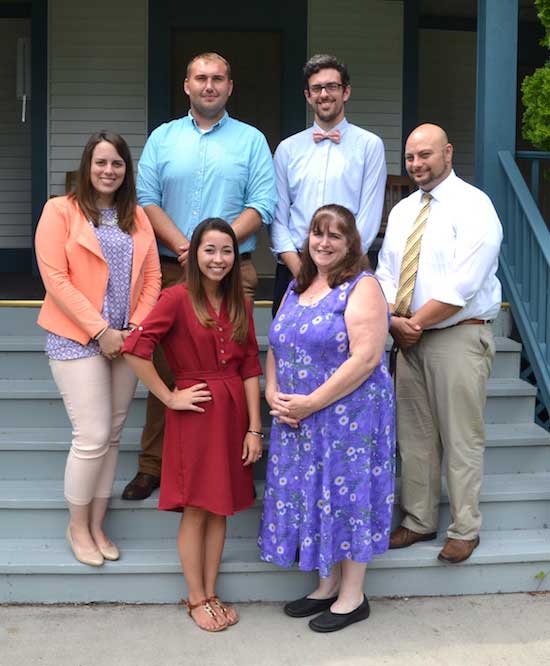 Photo by Tom Rivers
ALBION – Six new teachers are having their orientation this week. They stopped by the Albion Rotary Club for lunch at Tillman's Village Inn today. The first day of school is Sept.7.
The group includes, from left, front: Jessica Rushlow, pre-kindergarten teacher; and Melody Vanacore, long-term sub as elementary school librarian.
Second and third row, from left: Sawyer Green, high school English; Dave Skrip (2008 Albion graduate), high school social studies; Josh Green, middle and high school social studies; and Matt Coniff, Latin.