Albion welcomes costumed kids for Beggar's Night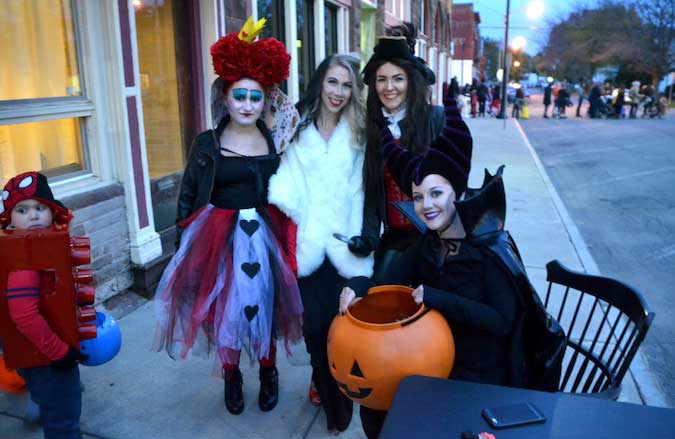 Photos by Tom Rivers
ALBION – The Albion Merchants Association organized the Beggar's Night event in downtown Albion on Friday. Many businesses and local organizations handed out lots of candy.
This photo shows staff of Roots Hair Salon on east Bank Street. They include from left: Jenna O'Connor as the Queen of Hearts, Amber Mogle as Cruella de Vil, Katie Pahura as Captain Hook and Gretta Smith as Maleficent.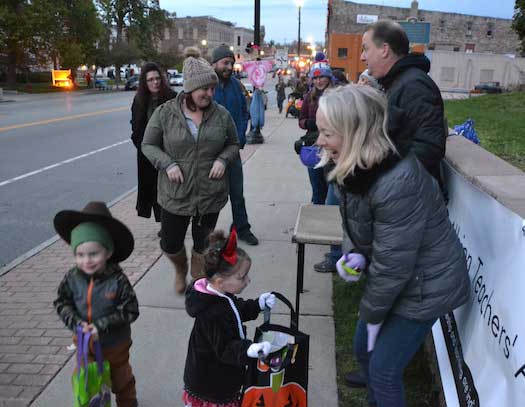 Albion teachers Julie and Chris Keller hand out treats. The Teachers Association has been a regular stop at Beggar's Night for several years. The two kids include Rhett Ernst as a cowboy and Lainah Fisher as Minnie Mouse.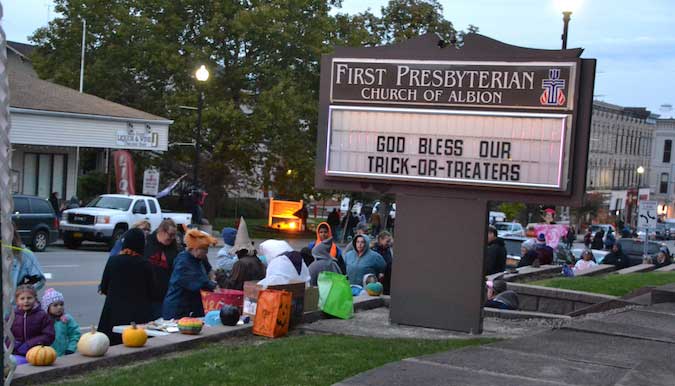 The First Presbyterian Church welcomed trick-or-treaters.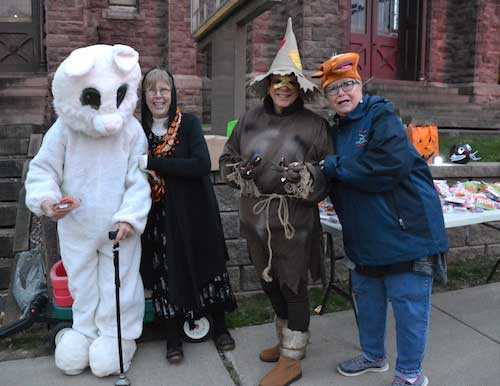 This group from the church was happy to hand out candy. From left includes Joanne Johnson, Linda Garrison, Annette Pearl and Kim Remley.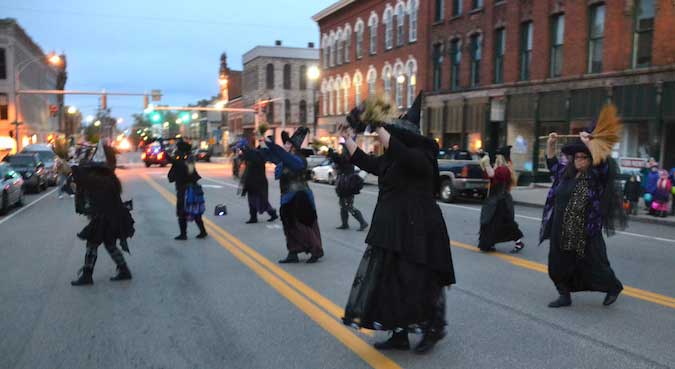 There was also a witches' dance on Main Street, which was closed to traffic from State Street to the Erie Canal.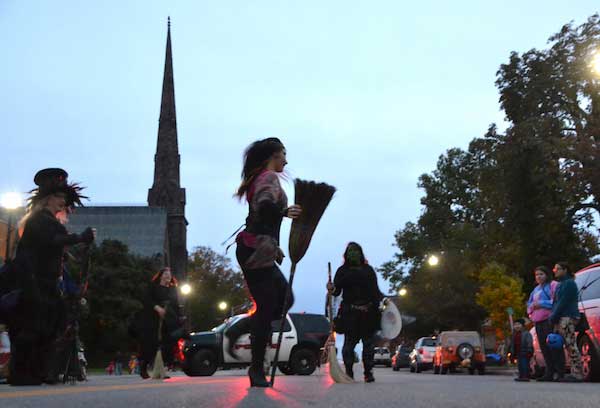 About a dozen people dressed up as witches for the dance.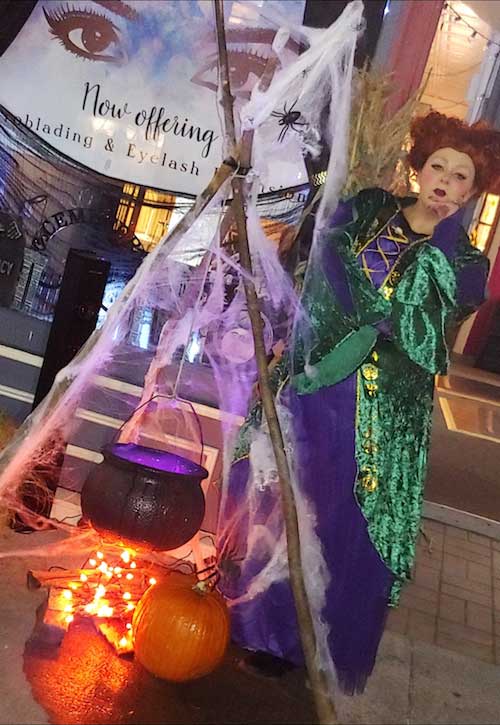 Provided photo: Kylie Hughson, owner of Tease on East Bank Street, was a wicked witch and created an elaborate display.