Albion Walmart evacuated after fire in bathroom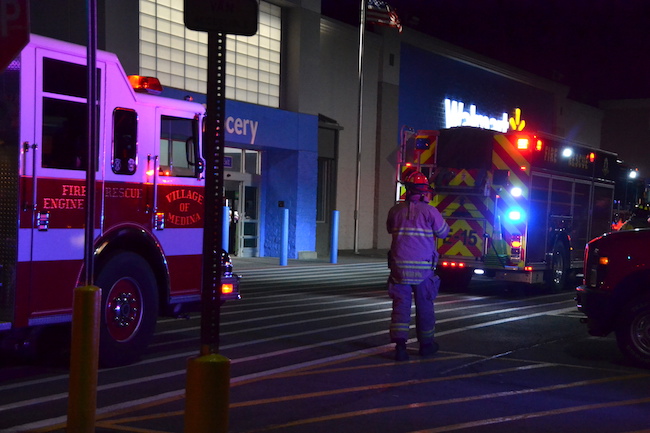 Photos by Tom Rivers
ALBION – Firefighters from Albion, Barre and Medina responded to a bathroom fire at the Albion Walmart at about 8:15 p.m.
Employees and customers were evacuated from the store when dark smoke was seen in a bathroom in the back of the store.
Firefighters doused the fire with a hose and it was contained to the bathroom. Albion Fire Chief Rob Connor said paper towels were on fire.
Fire investigators have been called to determine the cause of the fire.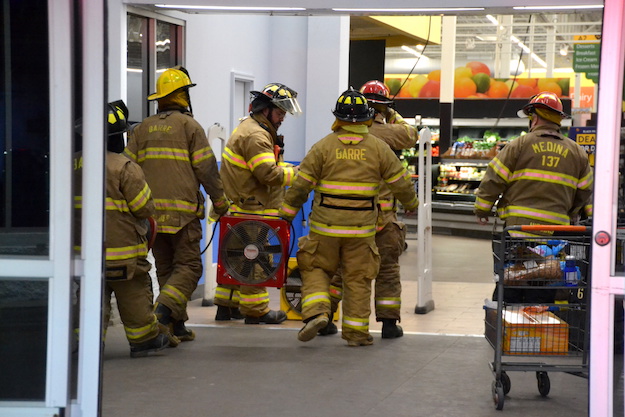 Firefighters set up fans in the front entrance of the store to blow in fresh air.