Albion teen tosses first pitch at Red Wings game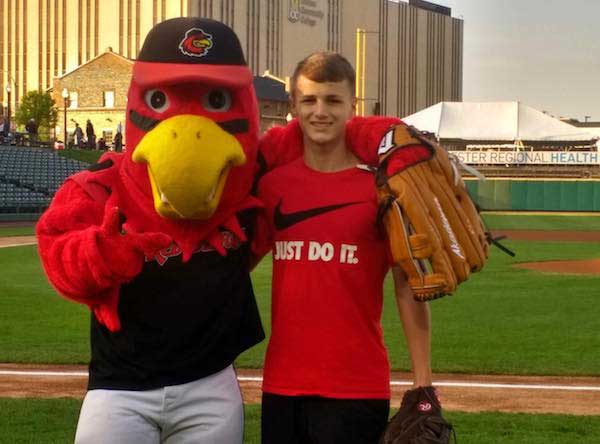 Provided photos
ROCHESTER – Brendan LeBaron, an Albion eighth-grader, is pictured with Spikes, the Rochester Red Wings mascot. Brendan, 14, threw out the first pitch at tonight's game at Frontier Field.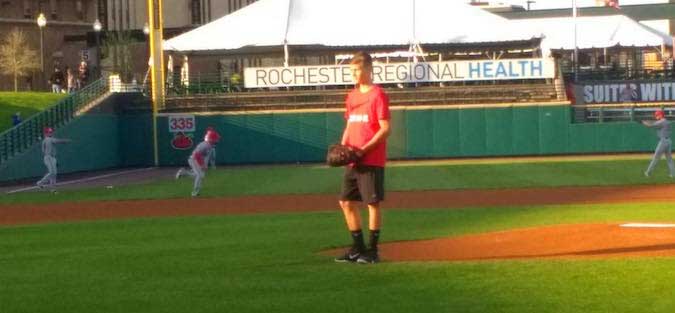 Brendan made the ceremonial pitch for his grandfather, Bill Smout, who was recognized before the game as the Lifespan Volunteer of the Month. Brendan is the son of the Rev. Randy LeBaron, pastor of the Albion Free Methodist Church, and Sheryl LeBaron, an Albion elementary school teacher.
Brendan also played for the St. Mary's Athletic Club in the Albion Midget League and has moved up to the U-14 league.