Albion team completes Girls on the Run 5K in Buffalo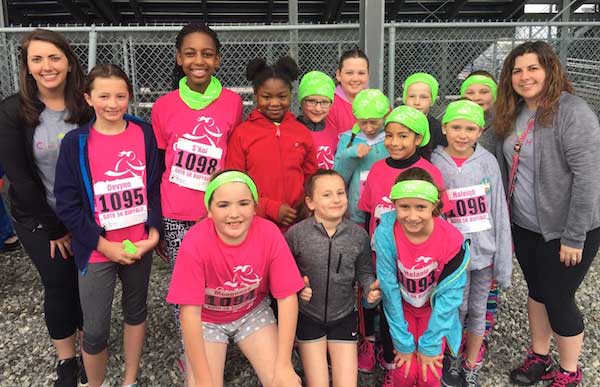 Provided photos
BUFFALO – A team of Albion fourth- and fifth-graders completed a 10-week training program today by completing a 5-kilometer race at the University of Buffalo.
The team from the Ronald L. Sodoma Elementary School participated in the program for the second year. Teachers Jen Lamont, back right, and April Griggs served as coaches for the 15 girls who met twice a week for training runs.
The Girls on the Run program aims to boost girls' confidence and help them develop strong friendships.
For more on the program, click here.