Albion teachers bring joy to students on a 2-hour parade through district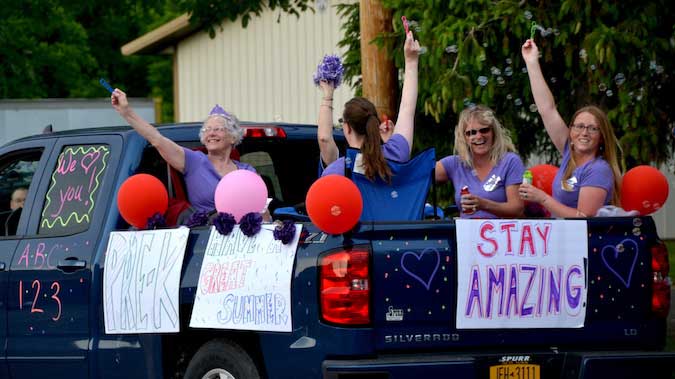 Photos by Tom Rivers
ALBION –Albion teachers went on a two-hour parade through the school district today, starting at 7 p.m. They wanted students to know they have been missed during the past three months of at-home learning.
Some of the prekindergarten team include from left: Peggy Lemcke (who is retiring as an aide) and teachers Jennifer Waters and Deanna Moore. They are shown on King Street, near the start of the parade. The teachers decorated their vehicles in the parking lot at Save-A-Lot.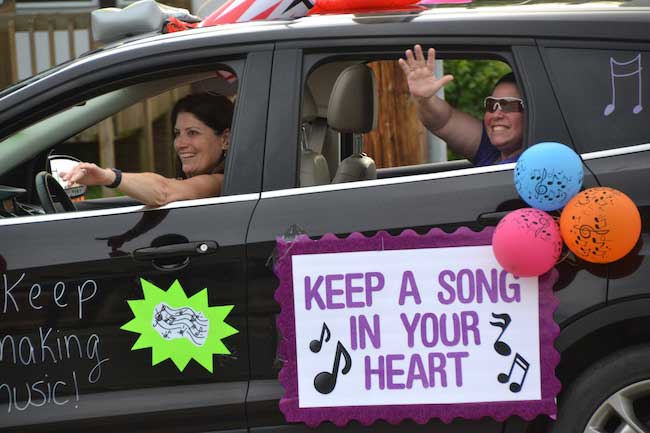 Music teachers Karen Conn, left, and Megan Zambito give an enthusiastic greeting to students who were on Main Street.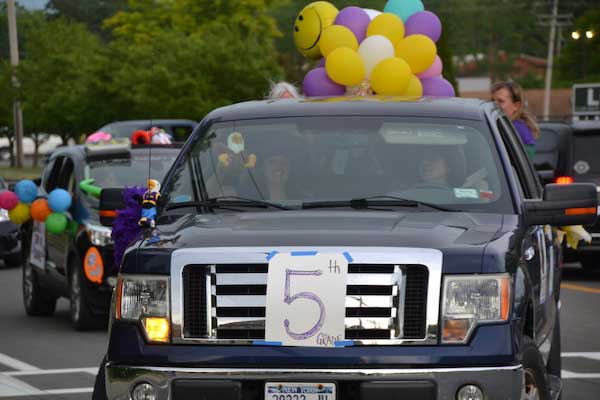 A group of fifth grade teachers are part of the group of about 25 vehicles that started from the Save-A-Lot parking lot on Route 31.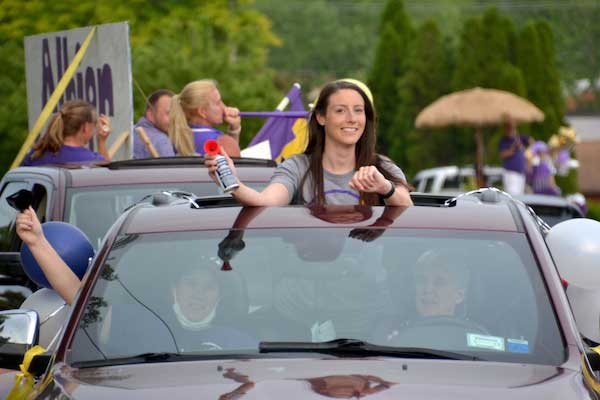 Casey Flynn, a foreign language teacher, greets students on the route.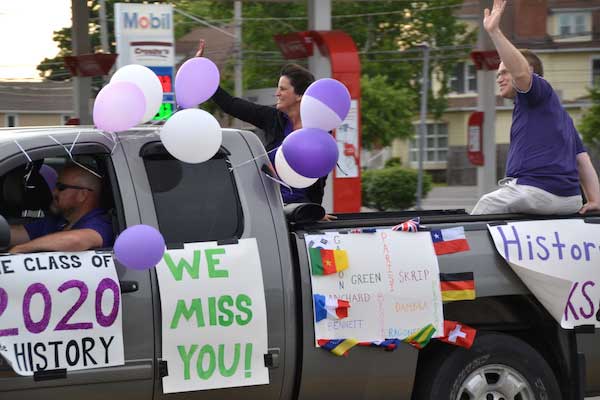 Bruce Blanchard, a middle school social studies teachers, drives a vehicle celebrating history. His wife Jennifer is a special education teacher. She is on the back of the truck with Rich Gannon, a high school social studies teacher.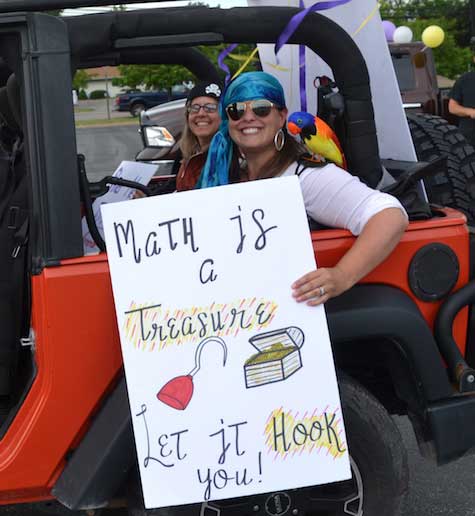 High school math teachers Amber Sidari, front, and Suzanne Newton dressed as "Pi-rates."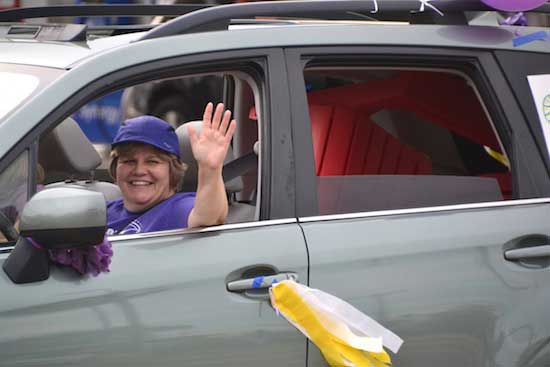 Megan McDonald is a computer teacher for the district.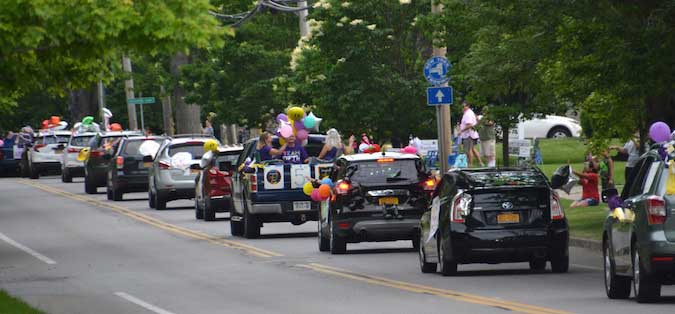 The teachers head down Main Street in Albion to Barre. The parade route went through Albion, Barre, Gaines and Carlton.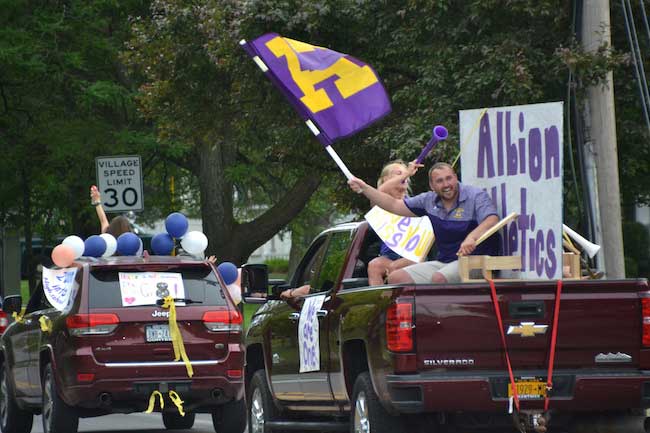 Some of the Albion Athletics float members include social studies teacher David Skrip and physical education teacher Melody Beecher, who both coach multiple sports for Albion.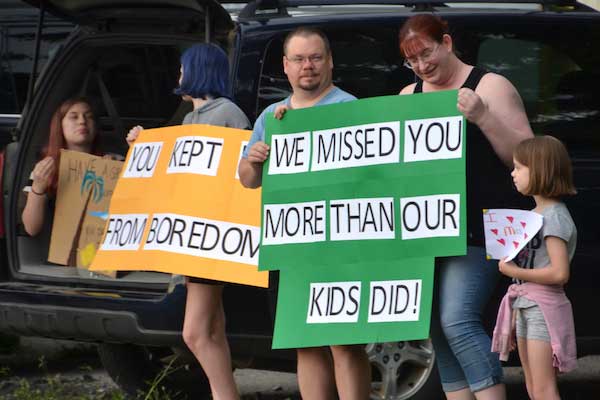 Matthew and Crystal Hand and their kids let the teachers know they were missed and appreciated during the past three months of learning at home.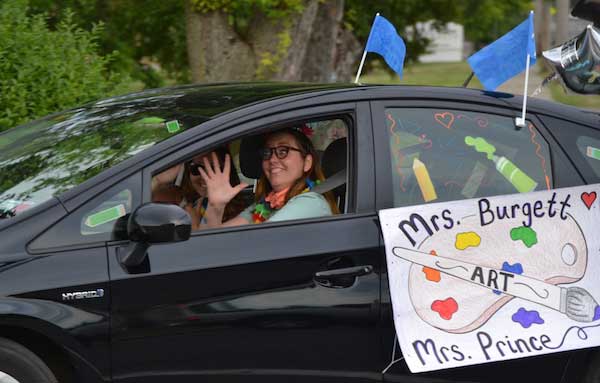 Art teachers Tina Burgett, driving, and Melissa Prince had fun in the parade.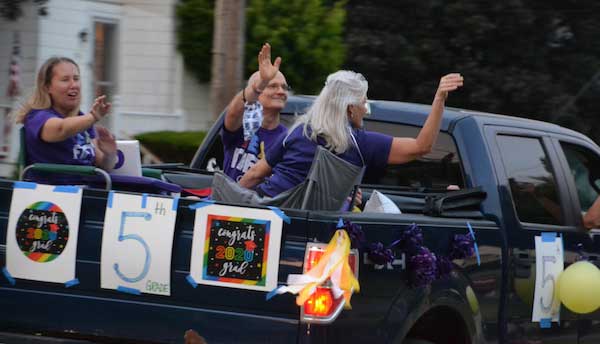 Fifth grade teachers in the parade include from left: Meghan Kania, Dana Martin and Robin Bower. They are shown headed down East Park Street.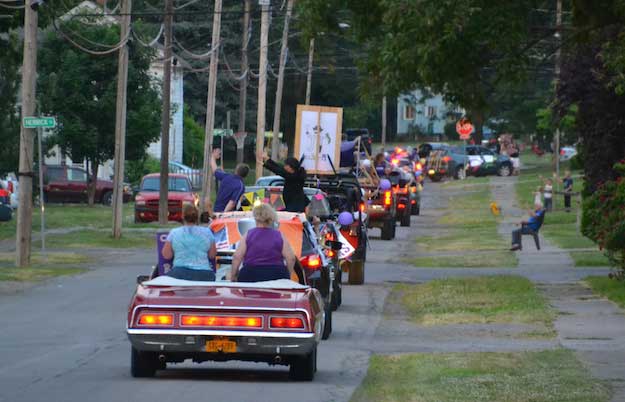 The procession of about 25 vehicles moves down East Park Street, and then would turn on McKinstry Street. It concluded at Save-A-Lot parking lot.