Albion students visit Susan B. Anthony House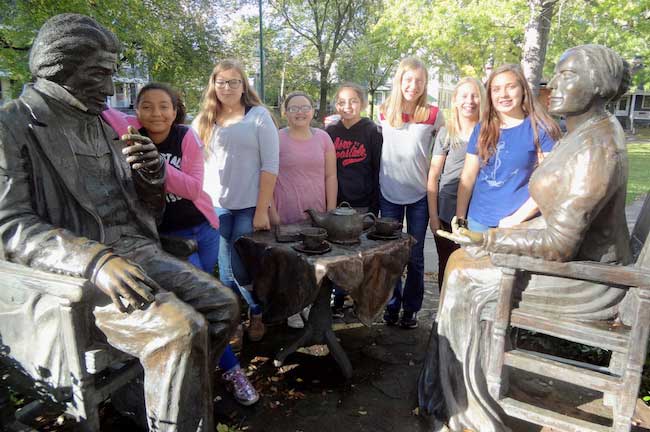 Provided photos
ROCHESTER – Seventh-graders in the Albion Middle School History Club and Service Learning students recently enjoyed a visit to the Susan B. Anthony House in Rochester. They earned scholarships and took part in the Change It! program.
Pictured at the Susan B. Anthony and Frederick Douglass statues at a nearby park are, from left: Keyonna Hamilton, Cadence Hill, Bailee Snook, Brianna Sample, Natalie Baron, Ashleigh Mowatt and Audrey Pask.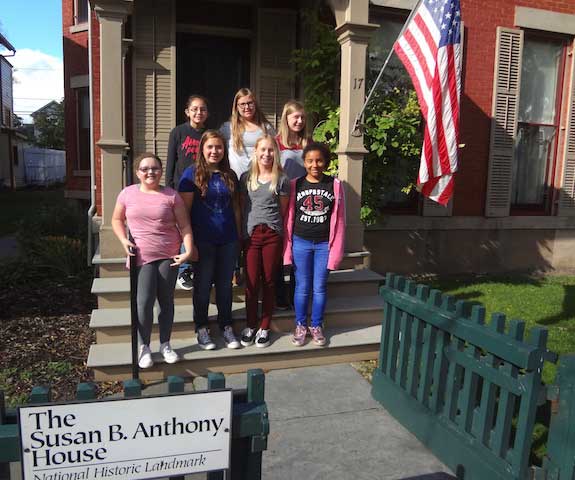 Following a tour of Anthony's home, the girls worked with a professional on how to be an advocate for those that don't have equal rights today. Anthony was a strong supporter of suffrage and other women's rights. She worked tirelessly to get women the right to vote, something she never saw in her lifetime. She is also well known for her abolitionist work with Frederick Douglass.