Albion students spend day helping at Foodlink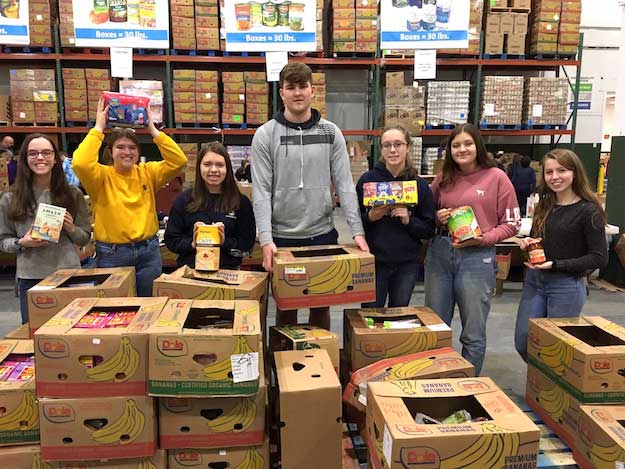 Photo courtesy of Tim Archer, Albion Rotary Interact Club advisor
ROCHESTER – Albion High School Rotary Interact Club members recently spent part of the day at Foodlink in Rochester, helping the organization sort and stack food items for families in the local five-county region.
Pictured from left include: Annalise Steier, Aubrey Boyer, Ally Mathes, Cody Wilson, Samantha Basinait, Emily Mergler and Alanna Holman.
Foodlink helps supply Community Action of Orleans & Genesee. Interact students perform numerous community service activities throughout the school year.