Albion students recognized for Strawberry Festival poster designs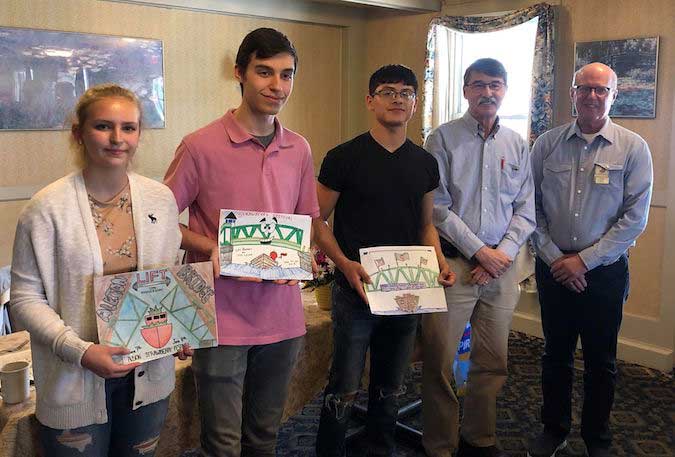 Photo courtesy of Deb Boyer
ALBION – The Albion Rotary Club on Thursday recognized three Albion students for their poster designs for the upcoming Strawberry Festival, which this year has a theme celebrating the lift bridges in the community.
Evan Allen had the winning design, which will be featured in posters and other promotions for the festival on June 7-8.
Pictured from left include Nicolina Creasey, second place; Evan Allen, first place; Leonel Rosario, third place; Don Bishop, chairman of the Strawberry Festival planning committee; and Richard Remley, Rotary president.
The Strawberry Festival is in its 33rd year and includes music, food vendors, arts and crafts vendors, a big parade on June 8, a 5K and 8K race, and many other events. For more on the festival, click here.