Albion students recognize 'world's best crossing guard'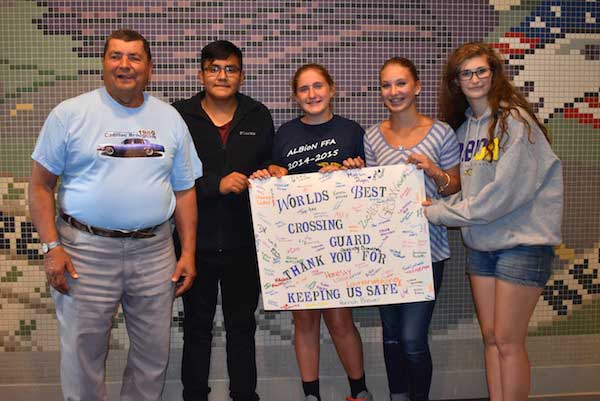 Provided photo
ALBION – Albion Middle School students presented a poster for "world's best crossing guard" to Dave Nayman on Thursday afternoon. Nayman serves as the crossing guard in front of the school during the morning and afternoon.
He is pictured with, from left: Nolberto Martinez Maya, Melissa Robinson, Sierra Kast and Alexa Grandy.
Students signed the poster and wanted to thank Nayman for being their crossing guard and keeping them safe.  Nayman is diligent and reliable, serving as crossing guard in all kinds of weather to help students to safely cross East Avenue on their way to and from school.