Albion students perform concert for veterans
Event in high school gym was first in-person performance indoors for live audience during pandemic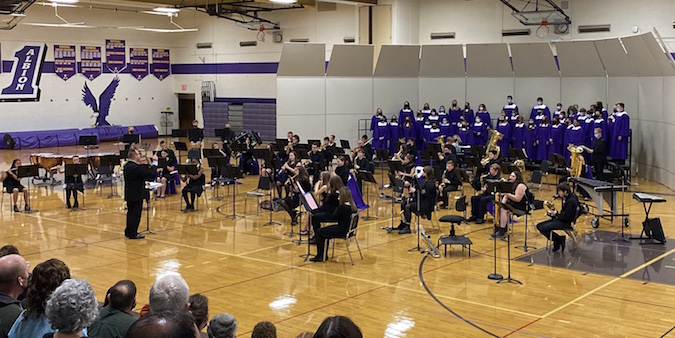 Photos courtesy of Marsha Rivers
ALBION – High school students in Albion performed a veterans' concert on Tuesday evening in the high school gym. Mike Thaine is shown leading the concert band.
This was the first time since early March 2020 the band has performed indoors for a live concert in person.
The concert is usually held in the middle school auditorium. The space in the gym allowed the school to spread out the students and crowd. The choir wore masks during the performance.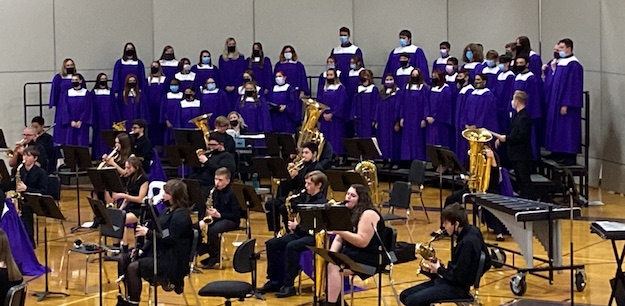 The program included the National Anthem led by Albion's Mixed Choir and a recognition of veterans in attendance. The Mixed Choir then performed Shenandoah, Ain'a That Good News, O Love, and I Lift My Lamp. The Concert Band then performed Yankee Fanfare, A Celebration of Taps, and The Avengers. The concert concluded with America The Beautiful by the combined choir and band.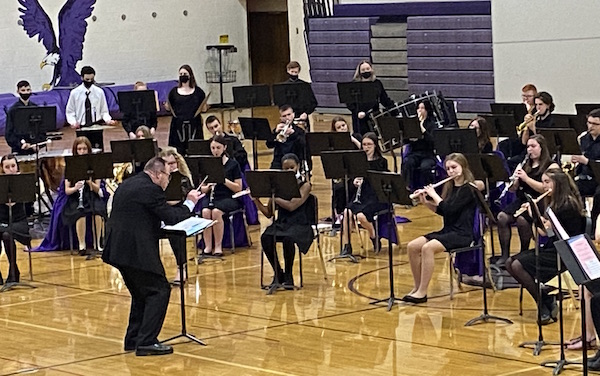 The band is led by Mike Thaine and the choir by Connor Doran.