Albion students make ornaments, decorate Christmas tree at village office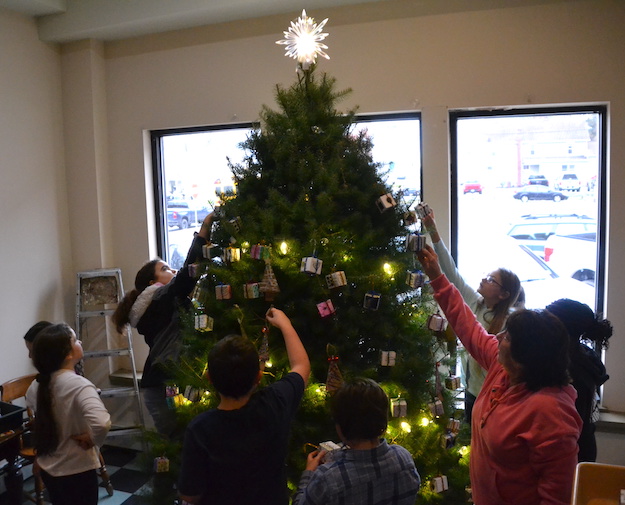 Photos by Tom Rivers
ALBION – Albion fourth-graders in the Student Leadership Council are in the village office this morning, decorating the Christmas tree.
Students in third- fourth and fifth grade made ornaments for the tree in their art classes. About 360 of those ornaments were placed in the big tree in the foyer of the village office, and on another smaller tree in the board room.
Heberle Farms in Hamlin donated the tree, a Douglas Fir.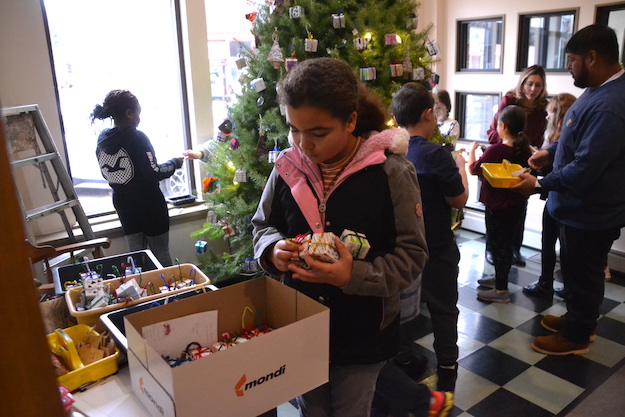 Ma'hari Goddard, a fourth-grader, picks out ornaments for the tree.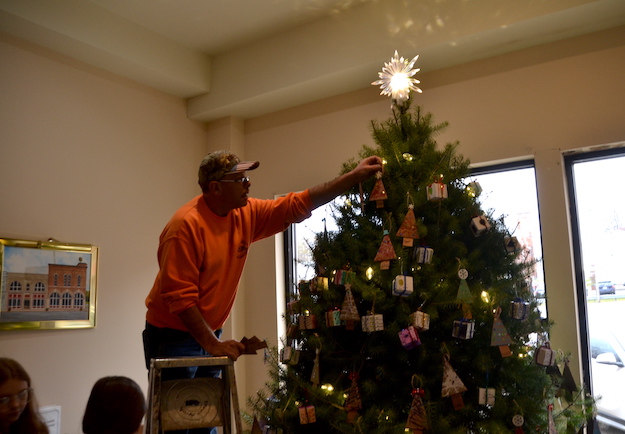 Marty Zwifka, an Albion DPW employee, gets the ornaments up high on the tree.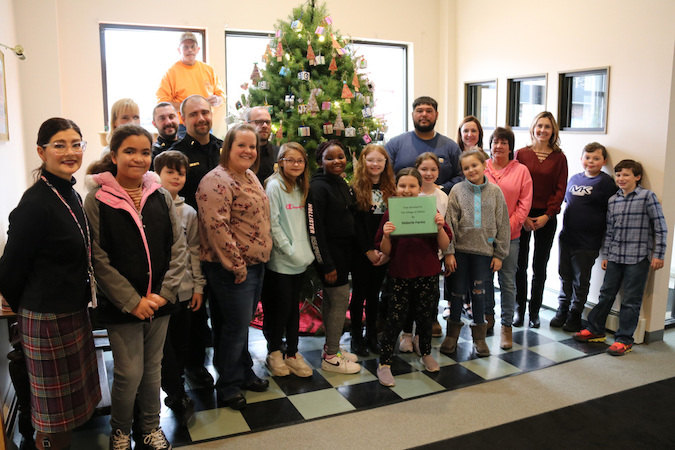 Photo from Albion Central School: The students and their teachers pose with village officials after the tree was decorated. The students then went on a tour of the village office, including the police station.