Albion students in Rotary Interact deliver donuts to essential workers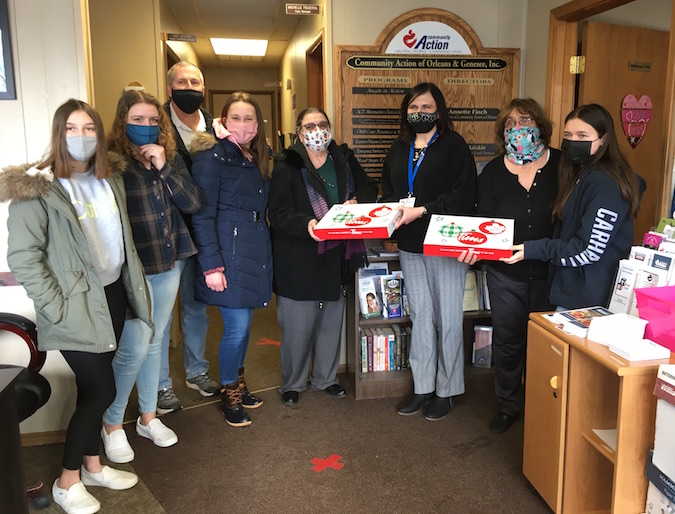 Provided photos
ALBION – Members of the Rotary Interact Club at Albion High School delivered 10 dozen donut boxes to different groups of essential workers in community. Rotary Interact wanted to show their appreciation to the groups for their extra hard work during the pandemic.
The top photo shows the group delivering two boxes of donuts to staff at Community Action of Orleans & Genesee.
Pictured form left include Sarah Mathes, Kiarra Shuler, advisor Tim Archer, Leah Kania, Bonnie Malakie (director of children and youth service for Community Action), Renee Hungerford (director of Community Action), Annette Finch (director of community services for the agency) and Alison Mathes.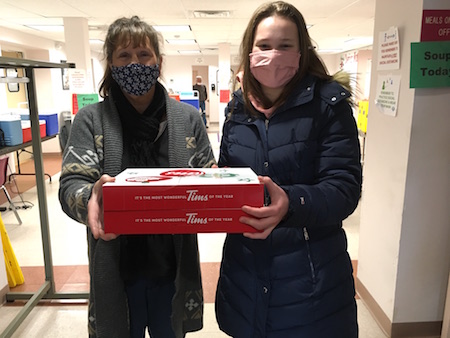 Leah Kania of the Rotary Interact presents a box of donuts to Vicki Havholm, Nutrition Program Coordinator for Meals on Wheels.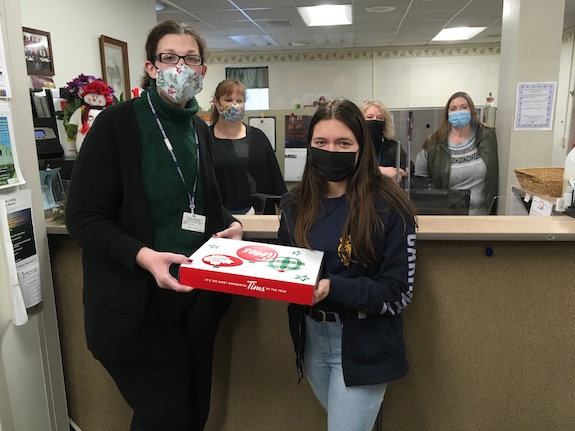 Sarah Mathes hands off a box of donuts to Melissa Blanar, director of the Orleans County Office for the Aging.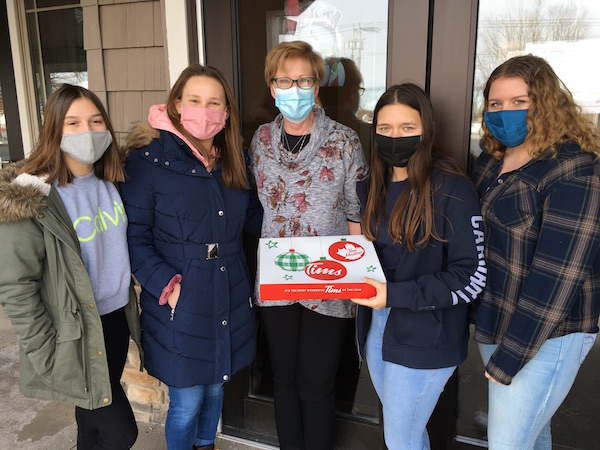 The Rotary Interact members delivered a box of donuts Supportive Care of Orleans (Hospice). Kathy Strong, an RN for Supportive Care, accepted the donuts on behalf of her coworkers.
Rotary Interact also brought donuts to The Villages of Orleans Health and Rehabilitation Center, the Public Health Department in Orleans County and the Orleans County Veterans Service Agency.