Albion students help repaint historical markers about Erie Canal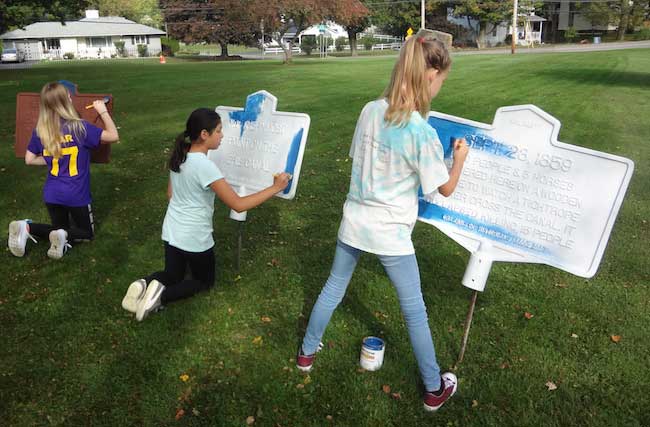 Provided photos by Tim Archer, Albion service learning teacher
ALBION – Three historical markers about the Erie Canal were recently repainted with help from Albion seventh-grade students.
The student pictured include, from left: Mercy Sugar, Yoselin Lauro and Lisa Beam.
They repainted markers include one about the bridge collapse where 15 people died on Sept. 28, 1859 in Albion. Another marker is near Gaines Basin Road and notes a spot that is the northernmost point on the canal. Another sign by the canal in Albion talks about the Erie Canal's impact on the area after the waterway opened in 1825.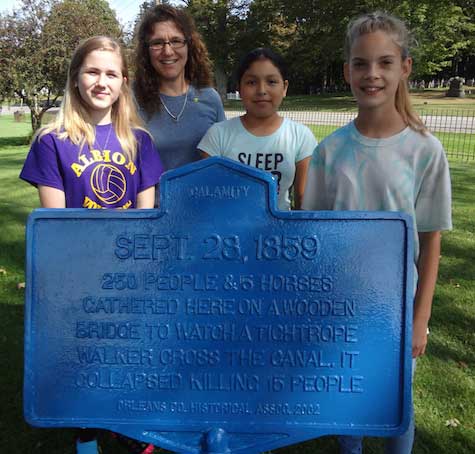 Melissa Ierlan of Clarendon worked with students on the project. Ierlan has repainted many markers in Orleans County in recent years.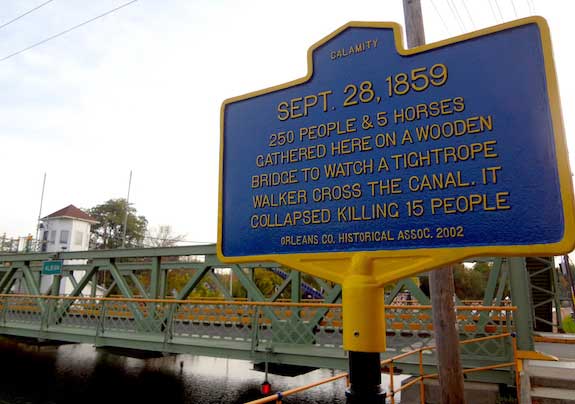 The repainted marker is back in place by the Main Street lift bridge.
The students are working on canal-related projects as part of the bicentennial celebration of the canal. Construction started in 1817 and was completed in 1825.
Students also plan to touch up the Erie Canal mural image on the back of fire hall, and hope to paint "Welcome to Albion" above it.