Albion students give 'Kum Ba Yah' historical marker a fresh coat of paint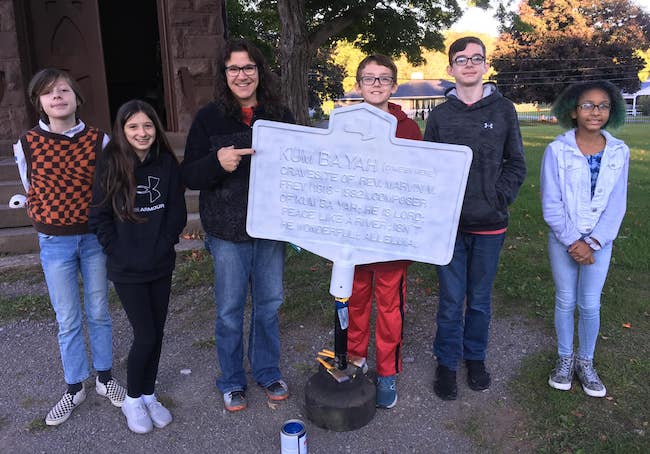 Provided photos
BARRE – Students in Mr. Tim Archer's seventh grade Service Learning class at Albion Middle School recently helped Clarendon Historian Melissa Ierlan repaint a New York State historic marker commemorating the burial place of the Rev. Marvin Frey, composer of Kum Ba Yah and other popular spiritual songs.
The students included Sophia Bouchey, Maliyah Carithers, Sadie Money, Cameron Manacle and Tyler Sullivan.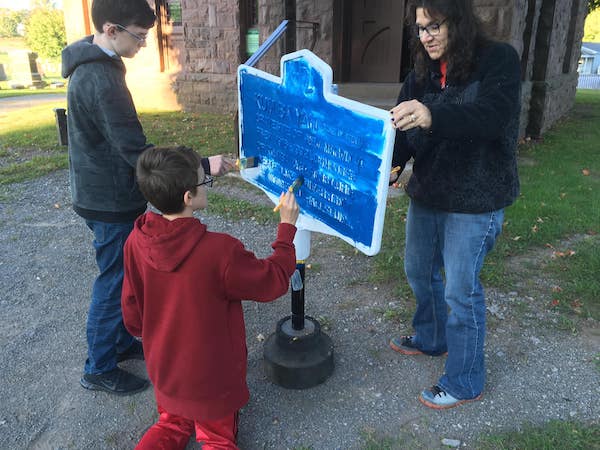 The students are shown outside the chapel at Hillside Cemetery in Clarendon, working on the sign.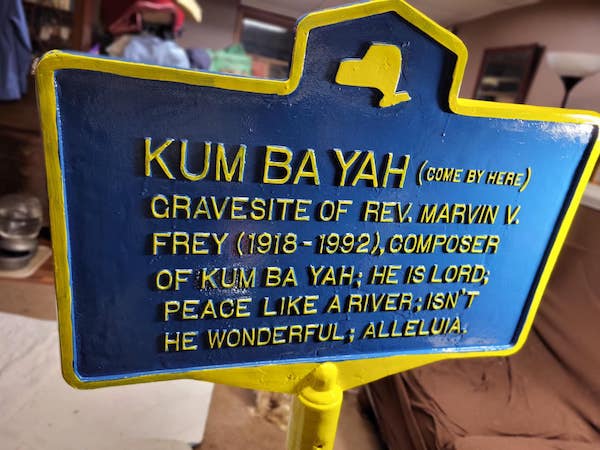 The sign is located on West Barre Road in the Town of Barre. Ierlan has repainted many of the historical markers in Orleans County in recent years.