Albion students create 'Buddy Benches'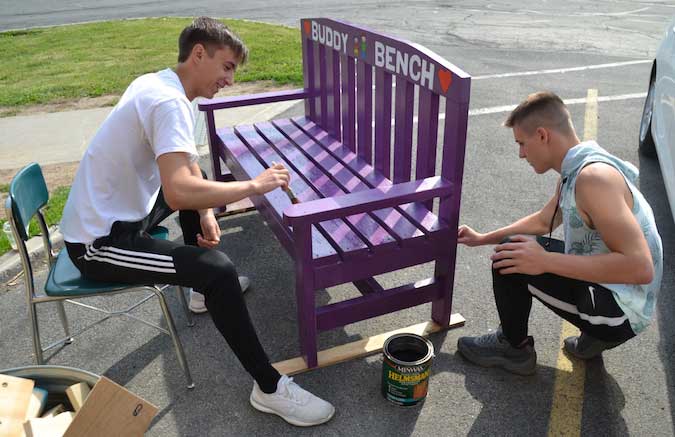 Photos by Tom Rivers
ALBION – Albion seniors Elliott Neidert, left, and Preston Flugel put clear-coat finish on a new "Buddy Bench" for the elementary school. Students in Kristen Martin's high school woodworking class made five of the benches.
Third-graders in Sheryl LeBaron's and Maggy Orbaker's classes painted the benches purple and art teachers decorated them.
There will be a ribbon-cutting for the benches on Monday at the "farm playground" at the elementary school. There will be benches at the two playgrounds and other sites in the school. If people are feeling lonely, they can sit on a bench and a friend is encouraged to go sit with them.