Albion students, community members join for Christmas concert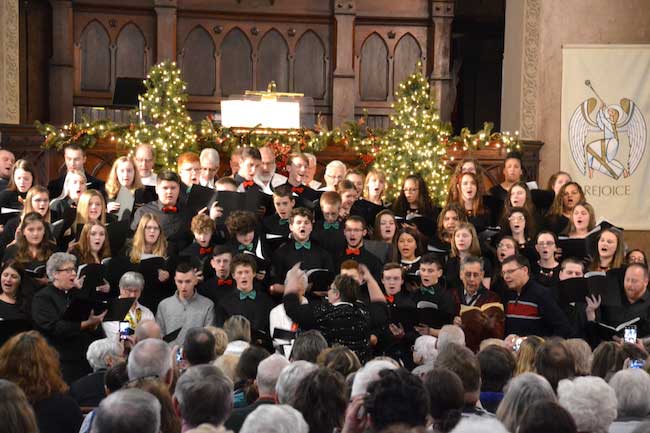 Photos by Tom Rivers
ALBION – Members of Albion High School's select choirs join with community members in singing Christmas carols during Sunday's Christmas in the Neighborhood concert at the First Presbyterian Church of Albion.
Sue Thaine, the church's pastor, directs the group in singing, "O Come All Ye Faithful," "Deck The Halls," and "Joy To The World."
The church hosted the annual Christmas concert that is also a fundraiser for the church and the Albion Alumni Foundation.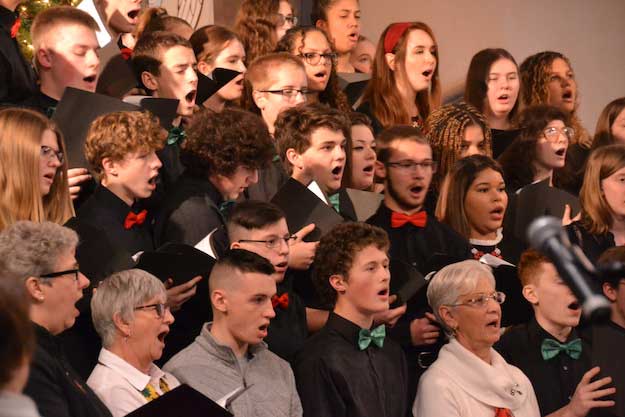 A combined community choir sings Handel's "Hallelujah Chorus" to close out the concert on Sunday. The event was postponed two weeks due to bad weather on Dec. 1.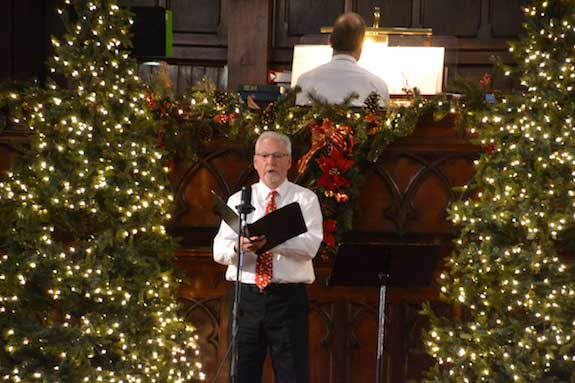 Alec Sherman sings "O Holy Night." Scott Schmidt plays the organ.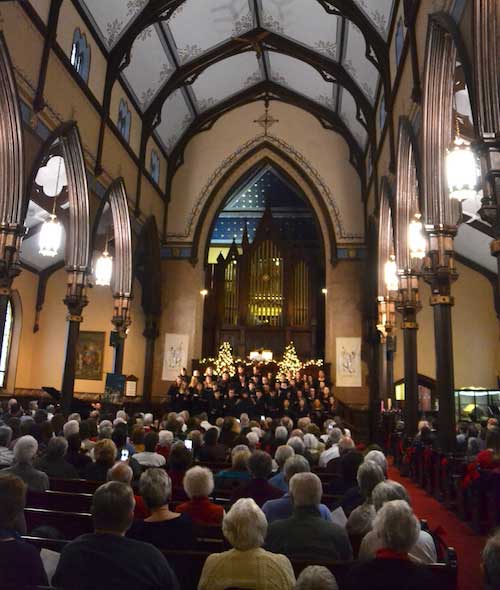 Albion students sing, "Rise Up Shepherd and Follow."
Performers at the concert includd Gary Simboli, Gwen Martillotta Ferchen, Mike Thaine, Kailey Winans, Travis Klossner, Eric Deiboldt, Janet Miller, Mike Grammatico, Kyle Thaine, Karen Kenney Conn, Shannon Broda, Alec Sherman, the Albion High School Percussion Ensemble (led by Mike Thaine), Albion High School Select Choirs (led by Gary Simboli), Community Brass Ensemble, Community Christmas Choir, What About Jane, and a trio that included Aleka Schmidt, Sue Boring and Sue Thaine.