Albion students bring Christmas music out into community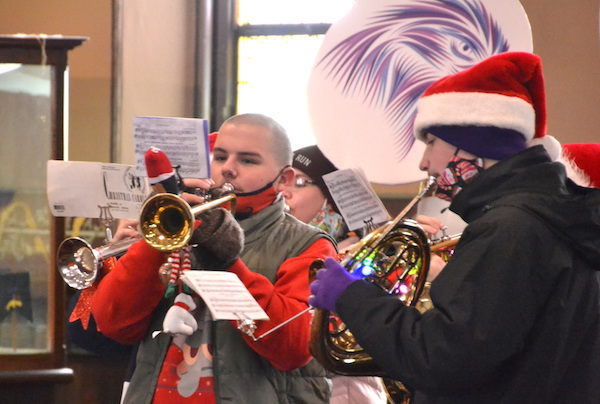 Photos by Tom Rivers
ALBION – Today was caroling day for the Albion High School Brass Ensemble and Select Choir, with the groups performing in several locations in the community, including a finale inside the First Presbyterian Church of Albion.
The groups performed from 9:30 a.m. to 2 p.m. at locations including: Save-A-Lot, Pro Hardware, Tops, Walmart, Hoag Library, Ace Hardware, the Post Office, East Bank Street, Key Bank and East Park Street.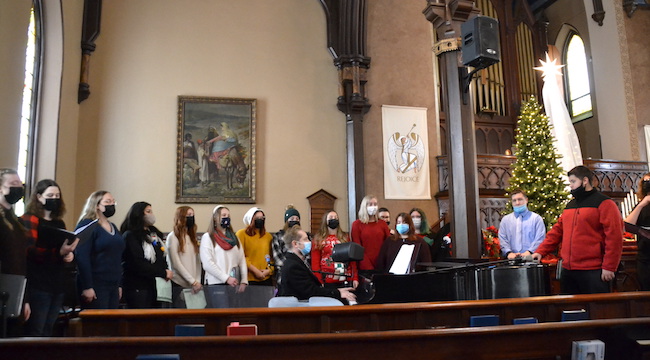 Connor Doran, high school choir director, plays the piano while the Select Choir sings "Go Tell It on the Mountain" at the Presbyterian Church during a community carol singing.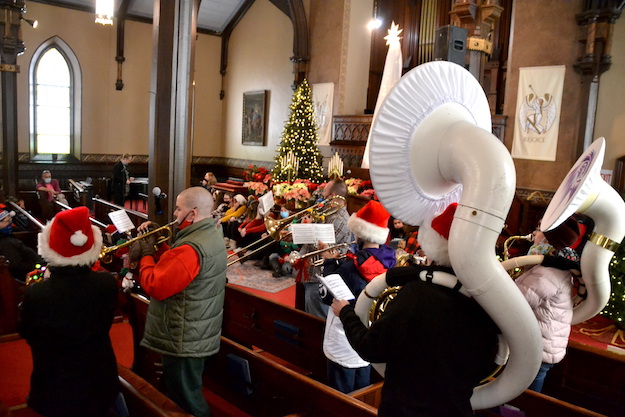 The Brass Ensemble, with many students wearing Santa hats, plays "O Come, All Ye Faithful."