Albion students and East High in Rochester continue cultural exchange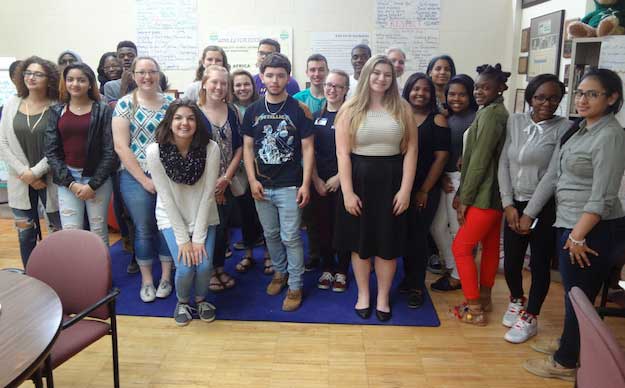 Provided photo
Members of the Albion High School Rotary Interact Club recently visited East High School in inner city Rochester as part of a student cultural exchange.
The students learned how life in an urban school is both similar and different than one in a rural district. Earlier in the year East High students visited Albion, enjoying both time at the school as well as a visit to a dairy farm and Mt. Albion Cemetery.
Tim Archer, advisor of the Albion Interact Club, called the activity an "enriching experience" for both sets of students. AHS Interact students who attended East High included Emily Blanchard, Nikki Eldred, Shannon Broda, Riley Seielstad, Evan Steier, Jarod Hollinger, Celeste Hoffman, Emilie Barleban, Haley Bader and Matilda Erakare.