Albion students, alumni perform holiday concert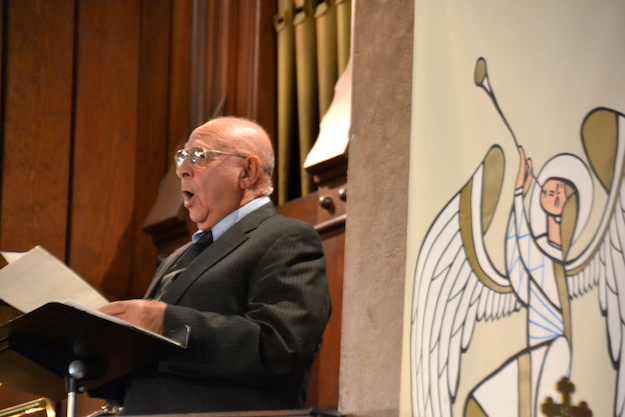 Photos by Tom Rivers
ALBION – It was a near full house this afternoon for a concert at the First Presbyterian Church featuring Albion students and alumni.
Joseph Sacco was among the performers. He sang, "Mary's Boy Child," "Oh Holy Night," and "The Lord's Prayer."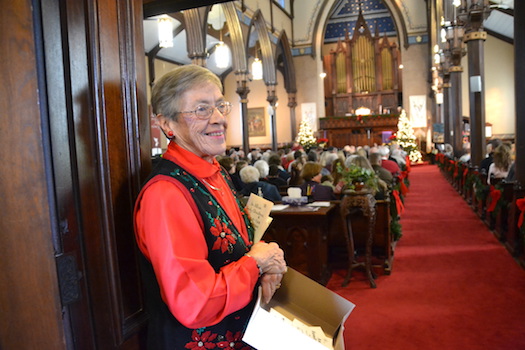 The concert was presented by the Albion High School Alumni Foundation. Jean Shervin, a member of the Alumni Foundation, hands out programs for today's concert.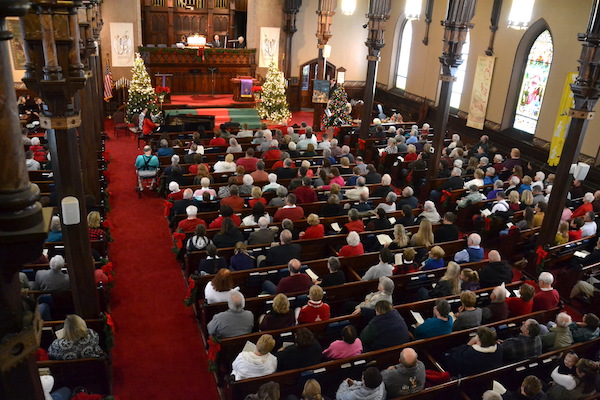 Karen Conn, an Abion vocal teacher, and her daughter Shannon Vanderlaan sing, "Every December," a song in memory of Conn's mother and Vanderlaan's grandmother, Barbara Kenney. The concert was in the historic Presbyterian Church, which was built in 1874.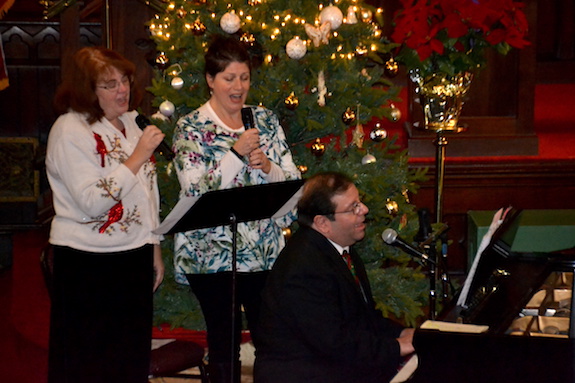 Albion faculty members also performed "Christmas Song." This photo shows Carrie Kozody (left), Karen Conn and Gary Simboli. Mike Thaine and Greg Martillotta also were part of the group.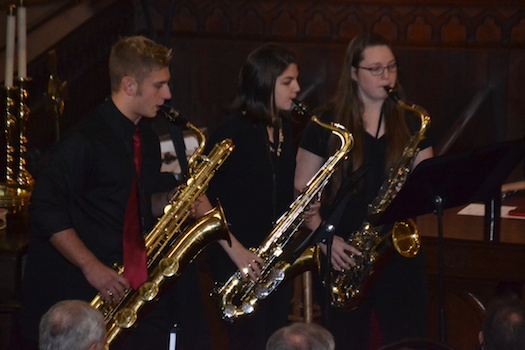 The Saxophone Ensemble from the school performs "Dance of the Sugarplum Fairies." Tyler Kast, Riley Seielstad and Emilie Barleben are part of the group that also includes Dyllan Beach, Nate Grammatico and Freeman Lattin.