Albion student headed to Girls State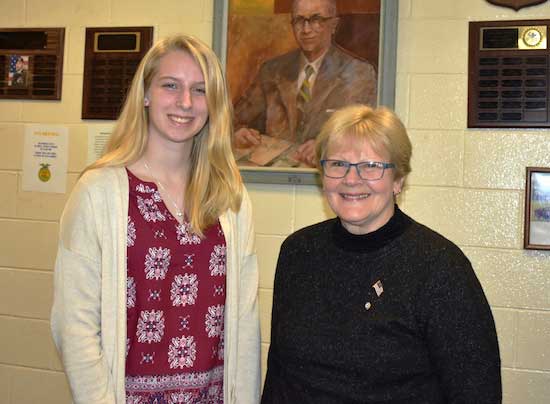 Photo courtesy of Albion Central School
ALBION – Albion student Mariah Plain is pictured with Cathy Fox, president of the American Legion Auxiliary in Orleans County President and Empire Girls State Chairperson.
Mariah, a high school junior, has been accepted to Empire Girls State. The American Legion Auxiliary sponsors Girls State, which will take place at Brockport State College from June 30 to July 6.
Girls State is open to juniors in the top third of their class. It is an experiential "government-in-learning" program that helps young women develop leadership skills as they learn about ideals and principles of government. Students participate in a variety of Americanism activities including flag raising/lowering ceremonies and learning proper flag etiquette.
Mariah is hoping to get into the Air Force Academy next year.