Albion student advances in oratorical contest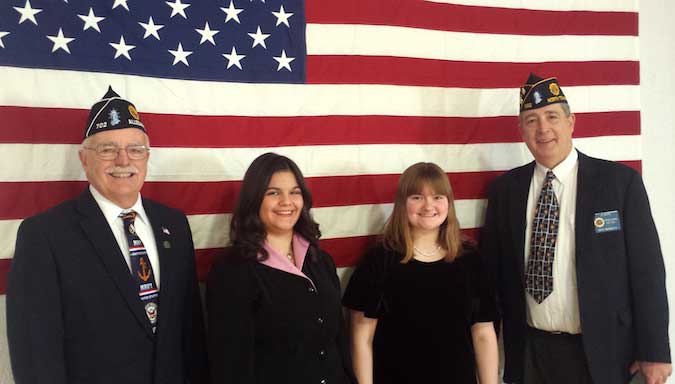 Provided photo
An Albion student finished in second place on Sunday during the district competition of the American Legion Oratorical Contest in Buffalo.
Pictured from left include: Skip Merrick, Commander for the Oratorical Contest in Allegany County; first place winner Aiden Heaney of Belfast High School; second place winner Melissa Barnosky of Albion; and Oratorical Contest Zone 5 Chairman Lee Brucino.
Melissa Barnosky of Albion won the school and county competitions. By placing in the top two at district, she qualifies for the zone level contest on Feb. 3 at Mount Morris. If she wins at the zone level, she will advance to the state competition.