Albion stays strong for Moody, Weis families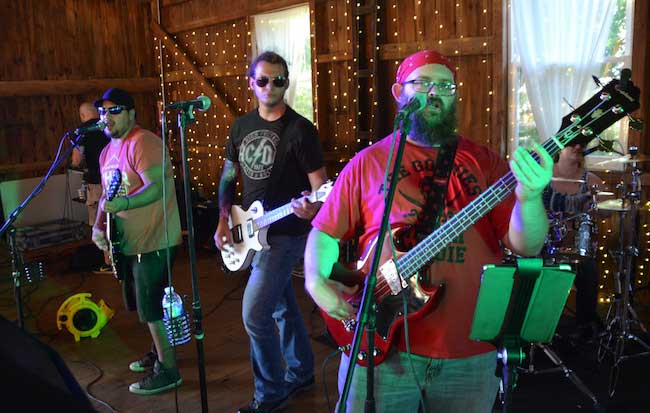 Photos by Tom Rivers
MEDINA – The band Vette performs to close out a benefit today for the Moody and Weis families. Rob Williams, right, is joined by Alex Fitzak, center, and Cole Moore, who all play the guitar. Shelby Harmon is the drummer. Taylor Whittier is usually the lead singer.
Vette followed the Who Dats and Lonesome Road at the benefit which was held at The Gallagher in Medina.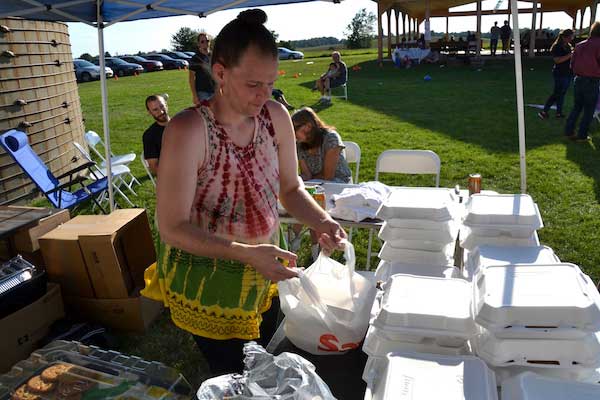 Dina Farone of Lyndonville helps serve chicken barbecue dinners. There were 640 dinners sold.
Many of the attendees wore "Albion Strong" shirts for the two families.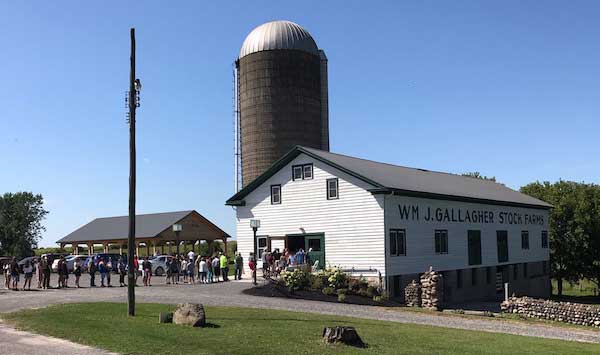 Photo courtesy of Jenna Bruning: A line of people wait to get inside The Gallagher on North Gravel Road for the benefit, which started at 2 p.m. today and continued to about 9 p.m.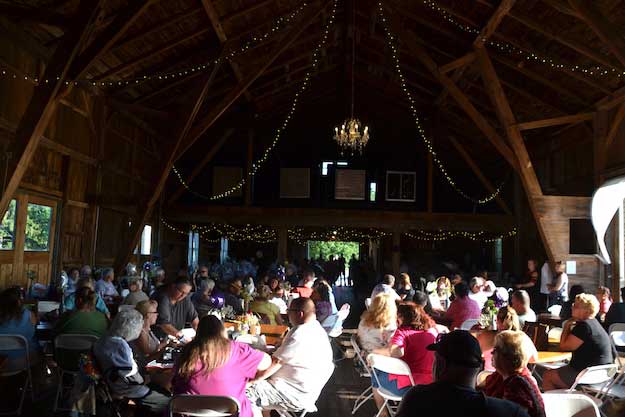 It was a full house inside the Gallagher with many people outside as well.
The benefit was a fundraiser for the two families following a tragic car accident on June 18. Brennan Moody passed away in the accident and his friend Sean Weis was badly injured. The accident was 10 days before high school graduation. Two other classmates were in the accident but weren't seriously injured.
Erin Moody, Brennan's dad, said the family continues to appreciate the support from the community.
"It feels really good to know everybody is behind us," he said.
Chloe Weis, 19, is Sean's sister. She said her brother has made a remarkable recovery, and had his neck brace removed two weeks ago. He expects to start online college classes this fall at Monroe Community College.
Chloe approached The Gallagher today and saw a long line of cars and then a full house inside the events center.
"It's heartwarming to see so much support," she said. "My family thanks everybody. We appreciate it so much."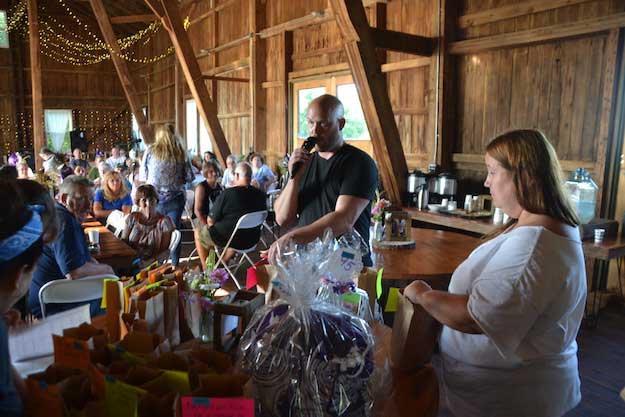 Aaron Robinson calls the winners for the baskets and other prizes. More than 150 baskets were donated by community members for the auction. Emily Aydelotte helps Robinson call off the winning tickets.