Albion seeks adopters for senior class during challenging year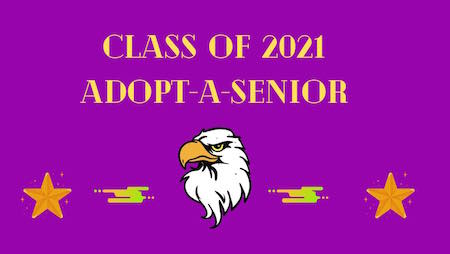 ALBION – When school was closed suddenly last year to in-person learning, and there wasn't a prom or typical graduation ceremony, community members responded by adopting seniors and giving them gifts to help them feel appreciated during a difficult end of their school year.
The Adopt A Senior effort is coming back for this year's class, which experienced the disruption of their junior year and have now gone through a senior year with no homecoming, no senior tea, and scaled down activities. Seniors are on a hybrid schedule, attending in-person classes two days a week or going fully remote.
Plans for the prom and commencement remain up in the air as the district waits to see if the state eases restrictions on crowd sizes.
One of the parents of the Class of 2021 is managing the Adopt-A-Senior program, seeking to provide a "morale boost" for the 140 students in the class.
Adopters of a student can expect to spend about $25. They will be randomly paired with a senior, who will provide a list of interests and future plans.
People who want to spend more or give gifts to a senior they know are still welcome to do that outside of the Adopt-A-Senior program. People are welcome to adopt more than one senior.
The adopters will be notified privately which senior they have adopted, and the seniors' information will only be shared with the adopters. The program will only go forward if there are adopters for all students.
If you are interested in adopting a student, or multiple students, you can send a private message on the Adopt-A-Senior Facebook page or by emailing albionseniors2021@gmail.com.