Albion Scouts spend 10 days in Philmont on high adventure trek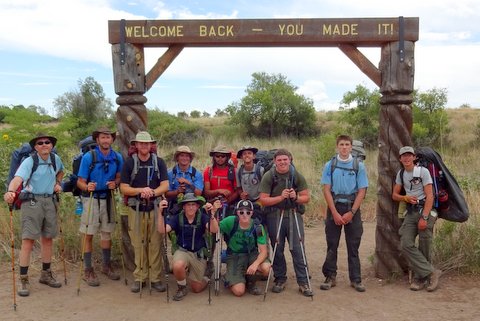 Photos courtesy of Eric Brown
Eight Boy Scouts from Troop 164 in Albion, along with four advisors, covered more than 100 miles backpacking on a 10-day trip to the Philmont Scout Ranch, a High Adventure Base in Cimarron, New Mexico.
This photo shows the Scouts and their advisors. Front row kneeling, from left: Daniel Grabowski and Freeman Lattin. Back row: Dr. Tom Madejski, John Kast, Paul Pettit, Tyler Kast, Noah Shiffer, Harrison Brown, Caleb Pettit, Nick Fleming and Joe Madejski. Eric Brown, who took the photo, also was an advisor.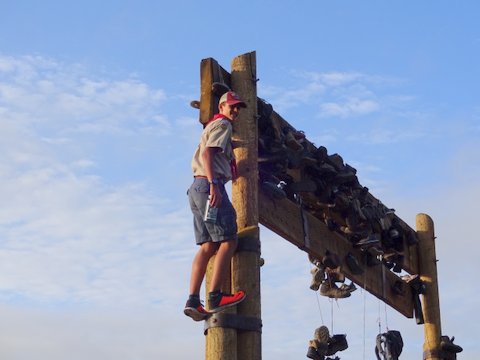 Harrison Brown tests his climbing skills.
The hiking trip included elevations between 7,000 and 12,500 feet. Along the way the boys engaged in various activities such as rock climbing, panning for gold, spar pole climbing, shot gun shooting, burro racing, challenge courses, horseback riding, metal forging and a conservation project where they helped blaze a new hiking trail for future scouts to use.
The Scouts left Aug. 7 and returned Aug. 20. Here are some other highlights from the trip.